South Africa Links
These South Africa Links pages gives you links to websites we chose to give you a good deal of information and resources regarding great travel and lifestyle links for your time in South Africa. These are some of my favorite pages where you will find great additional information to our ExpatCapeTown information.
Enjoy exploring South Africa!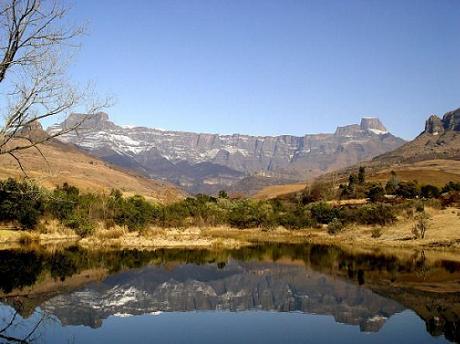 South Africa Travel and Lifestyle
Living in South Africa: Derryn and Regina's book provides invaluable insights into life in South Africa, with lots of useful practical tips and resources for an easy settling-in. There is also a monthly newsletter and blog providing up-dated information.
African Wildlife Safaris in South Africa: Ed Berry's wonderful website will show you loads of information on the best safari game reserves in South Africa for your safari. There is information on how to get there, the wildlife, accommodation, maps and more.
Computicket: Looking for a great events when in South Africa, check out the biggest South Africa entertainment and events website this side of the equator.
Starfish Greathearts Foundation: Turning the tide on Aids. Help orphaned and vulnerable children in South Africa. Get involved or make a donation. Read more on this charity website.
SA Good News: For positive news regarding South Africa, this is my favorite website and great for all considering South Africa to become their new home. www.sagoodnews.co.za 
Lead SA: This is a great new initiative to support the uplifting of the South African community and keep the great spirit of unity alive after the successful Worldcup hosted by SouthAfrica. Read great stories here. 
Urban Sprout: Green news for everybody living in Cape Town, with green events and an "übergreen" organic eco directory. Very much worth to have a look at. Go to their website.
South Africa Links:  Cape Town Links
Cape Fusion Culinary Tours: Pam takes you around Cape Town and the Cape Wine Region offering insights into the culinary wonders of the Cape. 
CapeTownKids: Great information, tips and resources for families with children traveling or relocating to the Western Cape.
Language Laboratory Cape Town: Do you need help with your English? Your English is your Image. Get professional help with these second language teaching specialists. 
Living and Working in Gauteng/South Africa
Joburg Expat: Sine's is an experienced ex-expat in Johannesburg, but her blog is still one of the best in South Africa with lots of relevant information. Find the site here. 
General Relocation Information for South Africa: Kutta Associates offer a good insight in Business Relocation to the Johannesburg and Pretoria Areas. www.relocate-southafrica.com
Guide to Pretoria/South Africa: For free information and advice on touring, visiting and living in Pretoria South Africa visit www.pretoria-south-africa.com
If you want to propose a link up and have a valuable resource to include here in my South Africa links, then please contact me. I will consider any requests and come back to you. Thanks for sharing:-)
Go from South Africa Links to Expat Communities in Cape Town 

Go back to ExpatCapeTown Homepage
Oct 18, 19 07:10 AM

Try our simple and delicious South African bobotie recipe and learn where to find the best bobotie restaurants in Cape Town.

Oct 18, 19 06:52 AM

Expat Guide to Banking in South Africa: FAQs Money Matters in South Africa | Where to bank? How to pay?

Oct 01, 19 05:43 AM

Our listing will show you the best Cape Town events in October 2019. Enjoy life in Cape Town!