Very useful Links
Looking for more specific information?
Here you will find useful links introducing to you some really good travel and lifestyle sites we have found on the web which might be of help to you too. The owners of these websites take pride in answering your questions truthfully and want to help you making the right decisions regarding your stay in South Africa or whereever you are. So please do not hesitate to contact them should you have queries regarding their field of expertise. Here are the sites that will help you when looking for that special information:
Travel and Expat Sites worldwide:
South Africa
Living in South Africa: www.living-in-south-africa.com provides invaluable insights into life in South Africa, with lots of useful practical tips and resources for an easy settling-in. 
Guide to Pretoria/South Africa: For free information and advice on touring, visiting and living in Pretoria South Africa visit www.pretoria-south-africa.com
AroundAboutCars: Useful info regarding Car Rental by an experienced Cape Town Car Hire Agency with competitive rates. Check out their website here.
LTC Cape Town: At the Language Teaching Centre Cape Town you can take a variety of language courses, from intensive courses to part time classes. They also are offering accredited "Bildungsurlaub" at reasonable cost. For more info have a look at their website here.
More great sites for South Africa can be found here and of course on our expat directory here.
Africa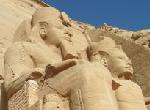 Living in Egypt: This is an excellent Insider's guide to life in Egypt. for anybody who wants to know more about Egypt, its culture and people. With up-to date information about local events and attrations and plenty of interesting facts about the major cities like Cairo, Giza, Hurghada, Luxor and Aswan. 
Asia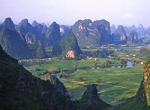 Living in China: Yangshuo Travel Guide offers everything you want and need to know about coming, staying and enjoying Yangshuo and Guilin in South China.

China with Kids: China Family Adventure shows you all the best sights and provides useful information and practical insights on all things related to family travel to China. Plentiful advice and tips to be prepared!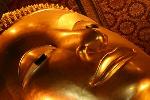 Luxury Thailand Travel: www.luxury-thailand-travel.com is an absolutely fabulous site jammed packed with useful information and beautiful photos. With easy navigation this is the perfect resource for all things Thailand.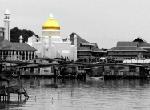 Life and Travels in Asia: Caffeinated Traveller: In her travel blog New Zealand expat Cate tells her vivid stories about travelling and living in Asia. A real gem with stunning photos and up-to-date information on many places around Asia, like Singapore, Brunei, Malaysia, Cambodia and Korea. Now also with a variety of info on European cities.
Europe
Insider's Guide to Venice and the Veneto/Italy: Great insider tips for travels to the Northern Italian region around Venice with great restaurant, hotel and beach reviews as well as lots of infomation for travellers wanting to know more about Venice, Italy, its sights and its people. Visit www.venice-italy-veneto.com 
GoingGlobal - Consultancy in Munich/Germany: Expat support for your next assignment. Experienced expat consultant will provided insights and advice for your international transfer. Online consultations available for a wide range of expat related topics. Contact Brigitte Hild at Goingglobal.de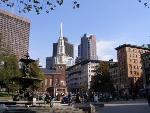 North America
Guide to Boston Tourism and Travel: You'll find loads of information about Boston's historic sites, city neighborhoods, popular attractions, restaurants, and other fun things to do in Boston Discovery Guide.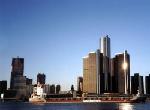 Insider Guide to Michigan: Michigan-Vacation-Destination.com Looking to discover your next Michigan vacation destination? Here you will find all the best getaways and insider tips that you need to enjoy a great Michigan vacation every time you travel. 
More Great Travel Info:
Travel Safety and Security: Useful site by an American law enforcement specialist who offers advice on all issues regarding travel security and safety for international travelers and expats.

Dear fellow webmasters, should you feel your site could supplement the expat and lifestyle information I give on my site or should you have other detailed information about Cape Town, please feel free to contact me. 
Mar 28, 17 06:24 AM

Read all about the best Cape Town events in April 2017 with links and info. Additionally expat events and where to find the best events and shows in Cape Town.

Mar 09, 17 10:34 AM

Chapmans Peak Drive is one of the best scenic drives in the world and is one of the main attractions in the 40th Cape Town Cycle Race.

Mar 07, 17 07:39 AM

Our Moving to South Africa information will provide useful tips and advice for all expats moving to South Africa.