Events in May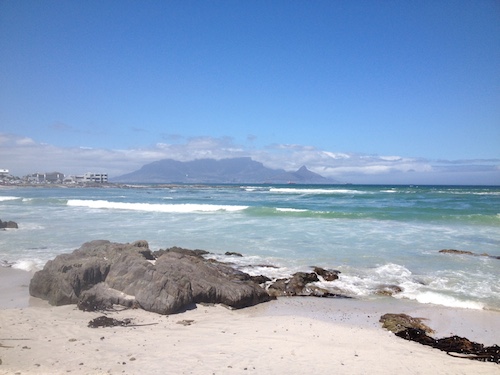 Table Mountain as seen from Big Bay
This Cape Town listing for events in May will provide you with an overview of some of the best Cape Town events for May.
May in Cape Town is a good time when the autumn brings nice leaf colourings, the temperatures are still mild and the occasional rainy day will brings out fresh green colours and new growth in nature. 

The nights will be colder now, but the air is nice and clear. 
In May you will encounter the occasional rainstorms but most of the days are still sunny and warm. So do not forget to pack your short sleeved shirts when coming to the Cape at this time of the year. 
Foodwise, there are many festivals taking place at this time and the wonderful local fresh food should not to be missed like the grenadillas which are back again and the yummy brinjals are something you should definitely try.
So here is a selection of great events and activities in the Mother City in May.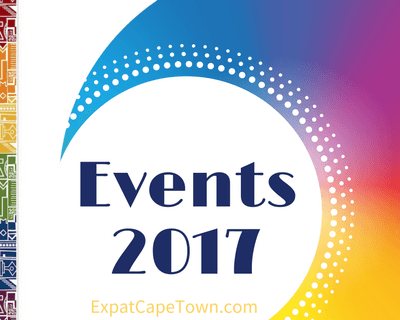 Annual Festivals and Events in May
• 1 of May 'Workers' Day' is a Public Holiday, if it falls on a Sunday, then the following Monday is a public holiday.
• We are Africa: Annual African Travel Market Showcase and Conference. Beginning of May. More info.
• Last Night of the Proms: Annual festival with the Cape Town Symphonic Orchestra at the end of April or beginning of May.
• Cadiz Freedom Swim. Annually End of April or beginning of May. See South Africans brave swimmers take to the icy cold waters of the Atlantic Ocean when they swim the 7.5km from Robben Island across to Big Bay.
• Good Food and Wine Show: annual expo open to the public at the Cape Town International Convention Centre, end of May or beginning of June. More info.
• Cape Town Big Band Jazz Festival including the Cape Town Marimba Festival end of April or beginning of May. More info.
• Shakespeare Schools Festival in Cape Town. More info.

• Cradle of Creativity Theatre Festival for Children and Young People. Mid of May. More info.
• The European Film Festival is taking place in Cape Town in May. More info.
May Events - Daytrips from Cape Town
• 'Olive Festival' in Riebeek-Kasteel. Annual festival at the beginning of May. Enjoy great food and wine in this lovely little town one hour outside of Cape Town. Located at Kasteelberg Trading in Ribeek West. More info.
• Stellenbosch Oyster and Bubbly Festival takes place annually in May. More info.
• Overberg: Greyton Genadendal Classics for All takes place annually in May. More info.

• Franschhoek Literary Festival takes place annually in May. More info.
Do you know of an event in the Cape Town area which is worth adding here? Please contact us and share your info. Other expatriates in Cape Town will be grateful to hear a lecture, see a play or listen to music from their home countries too. Thanks a lot for your help:)
If you are looking for tickets for other Cape Town events in May, please refer to Computicket website: www.computicket.com, where you can find more info on events in May in Cape Town.
Subscribe to our newsletter. It's free!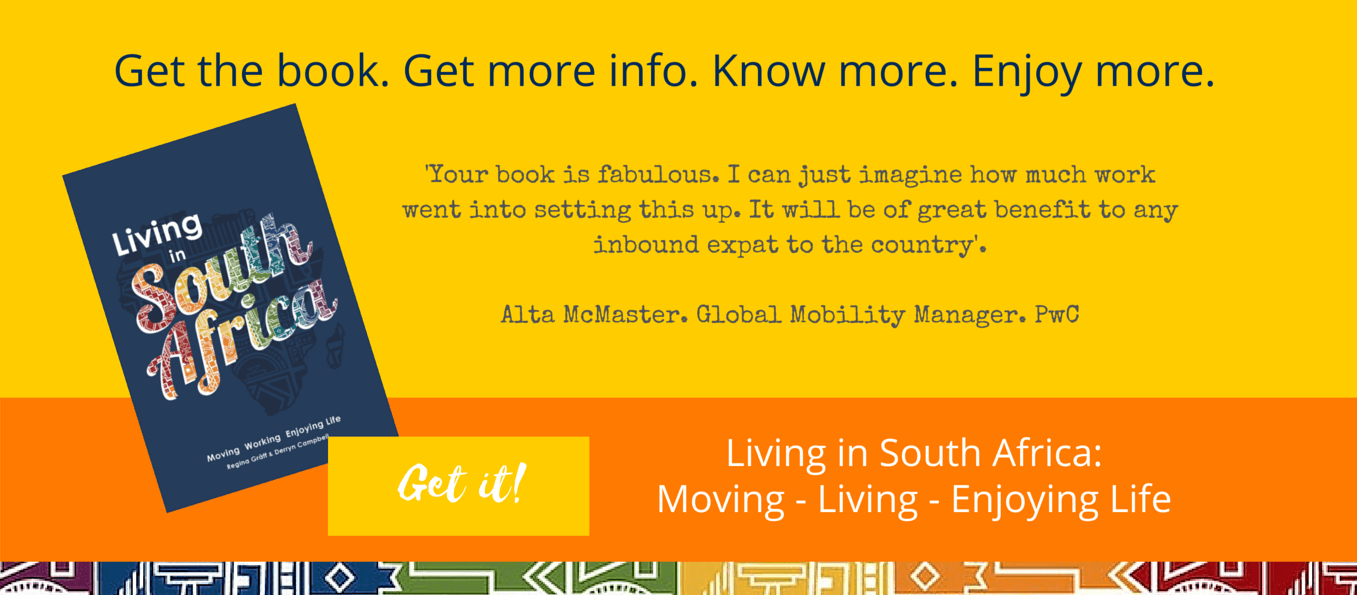 Mar 19, 19 03:50 AM

Expat Guide to Cape Town Kids Activities and autumn school holiday events. Kids Holiday Camps and Workshops for the upcoming March School Holidays in Cape Town

Mar 13, 19 08:01 AM

Explore the Cape Town Waterfront and all its attractions and find some interesting V&A Waterfront Facts here.

Mar 07, 19 09:13 AM

Cape Town Libraries: All about public and private libraries, borrowing and renewing books in the Cape Town as well as info about South African book festivals