Doing Business with South Africa 2014
Foreign Trade and Foreign Chambers
When you are doing business with South Africa as a foreigner or expat you will usually enjoy the support of the foreign trade department of your country in regards to exports and imports.
In 2014, South Africa ranks 41th (out of 189 economies) for 'Ease of Doing Business' in the annual report by the World Bank 'Doing Business'. In the category 'Protecting Investors' South Africa ranks 10th.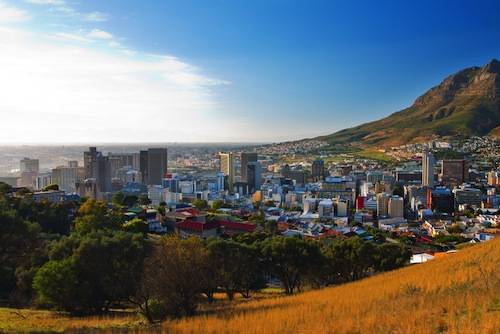 In South Africa, the foreign Chambers of Commerce and Industry will provide support as well. In this ExpatCapeTown listing, you will find foreign associations giving you a useful advice when doing business with South Africa. They provide good resources for expats and locals, share country-specific information on the different business sectors and initiate and support networking connections, training sessions and events.
You are encouraged to contact your national business association to find out more about their services in South Africa. 
Foreign Trade Partners
| | |
| --- | --- |
| South Africa's top trading partners for imports and exports are: | |
Major investment opportunities for foreign companies exist in the sector of Biofuels, Business Process Outsourcing and Green Economy. The Development of Industial Zones at Coega, Richards Bay, Dube, East London and Saldanha Bay also creates numerous investment opportunities for foreign companies. Read more...
Foreign Chambers and Trade Commissions in South Africa
Most of the foreign business chambers and foreign trade departments are located in Johannesburg. They provide information about doing business in South Africa, are great for networking and connecting with like-minded entrepreneurs.
Austria: Austrian South African Business Chamber in Southern Africa
Belgium: Belgian Chamber of Commerce for South Africa
Italy: Italian - South African Chamber of Trade and Industries
Ireland: Business Ireland - Cape Town Chapter
Netherlands: South African Netherlands Chamber of Commerce 
Switzerland: Swiss Cham Africa
Turkey: South African-Turkish Business Association
UK: British Chamber in South Africa 
USA: American Chamber of Commerce South Africa 
For doing business with South Africa be sure to know the most important rules of
Foreign Chambers in Cape Town
As Cape Town and the Western Cape are an important business hub in South Africa, some of the foreign chambers have representations in Cape Town too. These are the international business associations with offices in Cape Town:
France: French - South African Chamber
Germany: Southern African - German Chamber of Commerce and Industry
UK: British Chamber in South Africa 
The Regional Chamber in Cape Town also offers Foreign Trade Information to subscribed members. But you can search for members and potential contacts in their directory for free.
You will find their website here: Cape Town Regional Chamber of Commerce and Industry
Image Credit: Cape Town at Dawn from Shutterstock.com
Back to ExpatCapeTown Business Guide 
Return from Doing Business with South Africa to ExpatCapeTown Homepage
Nov 20, 19 07:15 AM

Cape Town transport options and travel tips for getting around in Cape Town

Nov 11, 19 09:36 AM

Find out about the best Cape Town car rental companies and read our top car rental tips.

Nov 05, 19 04:15 AM

Here are the best Cape Town events in November 2019 with festival listings and tips on what to see and what to do when in Cape Town