Design Indaba 2017
Design Festival, Simulcast Conference, Emerging Creatives, Film Festival
& so much more
The Design Indaba is Cape Town's foremost design event in 2017. This design festival cum conference showcases the best creative talents of the African continent and features some highly acclaimed international designers and artists as well. The annual festival takes place this year with a large variety of events from 1 to 3 March 2017.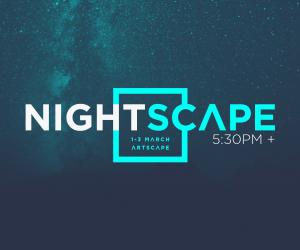 The DesignIndaba Conference is held between 1 and 4 March 2017 in Cape Town. The Cape Town Design Indaba Film Festival  and Nightscape event will take place in Cape Town at the Artscape Theatre.
More than 40 000 visitors joined the various events during previous design festivals when more than 600 exhibitors from the African continent showcased their designer ware from the fashion, jewellery, furniture, homeware, handmade and architecture sectors. However, this year during the Nightscape events which open every evening various designers will showcase their design products and you will be able to source some real treasures. For more info, please check their new multimedia platform here.
What are the 2017 festival and exhibition highlights?
This year, the Design Indaba Festival will have the following exciting exhibits: 
DesignIndaba Nightscape

 and Film Festival

: Cape Town shows various films on 1 - 3 March. Tickets: from 80 day pass and R200 for all three nights at the Artscape Piazza from 17h15 each night


Conference and Simulcast

: This year the conference will take place at the Artscape Theatre Complex. The conference will broadcast live to six African cities and ECAL in Switzerland. More info. 1 - 3 March 2017


MBOISA

: stands for 'Most beautiful Objects in South Africa'. See the designer objects during the festival or on the free entry day, Saturday 4 March 2017. You also can cast your vote online here.

Emerging Creatives

: Meet 40 of the most talented young designers and their forward-thinking works. The showcase collected from the most original illustrators, architects, fashion and furniture designers will be presented at Artscape.

Underground Images Exhibition

: See 30 artists in 'Underground Images' including Gail Anderson, George Tscherny and Milton Glaser

Mingle and relax at the Design Indaba
The DesignIndabar at the Cape Town Artscape Theatre will be a hub for musical and theatrical performances from 1 to 3 March 2017.
The Artscape Cafe and bar is open at lunch breaks and from 17h00 until close. Free entry for delegates of the conference and the simulcast, R80 entry for the public from 17h.


When is the Cape Town Exhibition?
There will be the showcase of the 'Emerging Creatives' at the Artscape (see above). For more insights and info on how to purchase tickets online for various other events, visit the exhibition website here,
We really loved ... 
DesignIndaba Manifesto 
The Indaba's manifesto from 2015 is really inspiring! Here their poster: 'We can all use creativity to make the world a better place. Be inspired by those who do and join the movement to bring about positive change. #makechange'

Source for this article incl. pictures: DesignIndaba Press Release Kit

Subscribe to our newsletter. It's free!
Read about more great Cape Town Events in March 

From Cape Town Design Indaba to ExpatCapeTown Guide
Jan 18, 19 11:28 AM

There are so many exciting events in February in Cape Town worth checking out, simply join any of these wonderful concerts and festivals...

Dec 18, 18 03:11 AM

Read about the upcoming Cape Wine Festivals in 2019. With links to the wineries and festival organizers.

Dec 17, 18 09:49 AM

Listing of the best Cape Town Christmas Concerts in 2018 and Carols by Candlelight events in the Mother City