Cape Town Fringe Festival
The third annual Cape Town Fringe Festival, a local arts festival taking place from 22 September 2016 until 8 October 2016, will give the city's local and international audiences a chance to experience some of the freshest material to emerge out of the cultural mash-up that is South Africa today. Make sure to visit, there will be something on for everybody!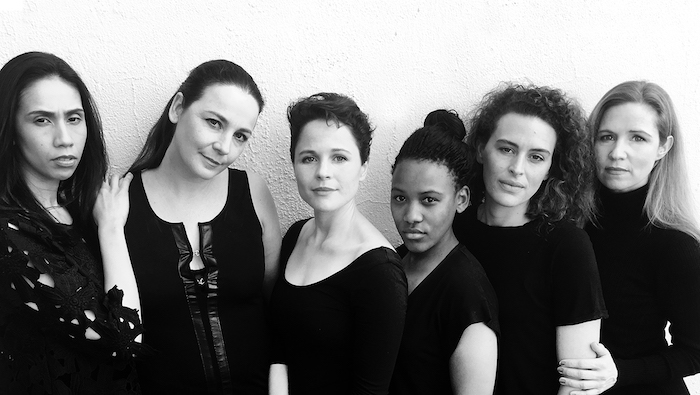 V-Day 2016: at the Cape Town Fringe Festival 2016 - Sugar Daddy Theatre Company
With around 100 productions on the programme, there is something to please everyone: for the dramatic to classical ballet to afro-pop music, even the West End smash hit 'Gruffalo' comes to Cape Town.

What's on at the Fringe Festival?
The Cape Town Fringe Festival runs for 17 days, from 22 September to 8 October 2016. With so many productions to choose from - more than 80% of the artists are locals - there is a focus is on theatre, there is also music, dance and physical theatre, illusion and magic, musical theatre and performance art on the programme. Shows will be held at various venues in the city centre (City Hall, Alexander Bar, the Fugard), at the V&A Waterfront (the Amphitheatre, Jubilee Hall at the Watershed, and the Waterfront Theatre School's Galloway Theatre) and Langa (Gugu S'thebe Cultural Centre). From 6 - 9 October the inaugural International Buskers' Festival will take place at various venues at the V&A Waterfront.
As the Cape Town Fringe Festival CEO Tony Lankester describes the newest addition, the International Busker's Festival in 2016: 'In many respects busking is the original crowd-funding, it's also one of the oldest forms of theatre but, in South Africa, it's not always accorded the same respect as other performance arts. We have brought out some international acts to add variety to the programme but our local street performers certainly dominate and will hold their own with the crowds.'
More about the Cape Town Fringe Festival and the Busker's Festival
There city's top illusionists are on the Cape Town Fringe Festival bill, there's family magic and African drumming and music events and street-theatre element with the Cape Town Buskers' Festival which will take place during the last days of the Fringe Festival in October. 'The inaugural Buskers' Festival's line-up includes Canada's Dynamike, described as a loveable chap who can juggle chainsaws and children - although not at the same time. From Argentina comes Diego, a Chaplin impersonator while the infectious sounds of Dr Bucketman (Spain) will have audiences rethinking their Tupperware collection.' So make sure to head the V&A Waterfront from 6 - 9 October 2016 to experience the fantastic spectacle the whole family will enjoy. Read more about the Cape Town Buskers' Festival here.
Enjoy the Fringe Festival in Cape Town
The wide variety of performances will take place every day between 14:00h and 22:00h at various venues. Discounts and special offers are also available this year. These include again the popular specials:

Super Supporters' Deal: If you see three or more shows on a single day at the Fringe, bring your ticket stubs to the Fringe Club and we'll exchange them for a drinks voucher.
Buy2-4-1 Tickets: Buy two tickets to a selected performance and you will only be charged for one full price ticket.
Concessions: Students, learners and pensioners are entitled to discounted tickets for certain productions.
Group discounts will automatically be applied on any booking of 10 tickets for a single performance or more – whether booked online or in person. Special school discounts are available too.
50% Fringe: Openings on some of the day's performances will be sold at half price. Check their website here 
More info on this Cape Town Festival in September/October 2016
Programme: Printed copies of the Cape Town Fringe 2016 programme can be found at selected branches of Exclusive Books and Standard Bank in Cape Town, as well as at Cape Town Tourism outlets, City of Cape Town offices and coffee shops and cafes around the city. Or browse the programme online here
Bookings/Tickets: Tickets are between R40 and R100 per ticket, half-price tickets make the event even more accessible to all. Bookings and secure ticket sales: on the website or call the Box Office Call Centre: 0860 002 004 or call in at the Fringe Box Office at City Hall
Please use the hashtags #CTFringe or follow @CTFringe or join capetownfringe on Facebook. Source: Rabbit in a Hat
Subscribe to our newsletter. It's free!
Jul 20, 17 10:41 AM

Read our Expat Interview with Francesca, an Italian living in Cape Town here.

Jul 19, 17 01:46 PM

In our expat interview with Fernando from Brazil you will find out what makes Cape Town so attractive to expats

Jun 19, 17 12:31 PM

Know what you should consider when moving to or living in Cape Town with kids. What makes Cape Town living so special for families? Read more here.