Business Associations in South Africa
Listing of Chambers and Associations
ExpatCapeTown's listing of business associations in South Africa shall help locals and foreigners with business related queries. At these business organisations you will get specific advice when setting up a business in South Africa or planning to invest in the country.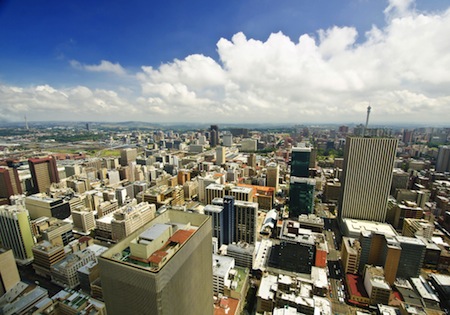 National Associations and Business Chambers
Chambers and organisations offer valuable insights into doing business in South Africa. It is highly recommended to approach the following associations and tap into the excellent support networks and business databases these organisations provide for their members. And please let them know you found them listed on our ExpatCapeTown business guide. Thank you.
South African Chamber of Commerce (SACCI, formerly SACOB): largest  association in South Africa
National Small Business Chamber (NSBC): This membership based organisation protects and promotes small businesses. 
Business Unity South Africa (BUSA): represents South African businesses on national and international levels
Department of Trade and Industry (DTI): facilitates trade relations with South Africa, supports economic empowerment and business development
International Trade Administration Commission of South Africa (ITAC): import and export related support
Businesswomen's Association: supports business women, professional women and entrepreneurs in South Africa 
Small Enterprise Development Agency (Seda): support group for small businesses
Government Investment Incentives: provides information about Government Investment Schemes 
Further, there are various export councils and trade associations for the respective industries. Read more here.
Business Associations:
Regional Business Development Support
Cape Town Regional Chamber of Commerce & Industry: provides information and support to small, medium and micro enterprises as well as big companies
Cape Town Activa: This initiative by the City of Cape Town offers a wide range of networking opportunities and free web tools and resources 
Durban Investment and Promotion Agency: supports investment in Durban/KwaZulu-Natal
Eastern Cape Development Corporation: business support for development and investment in the Eastern Cape
Free State Development Corporation: supports enterprise development in the Free State province.
Gauteng Growth and Development Agency: They support projects and businesses in the Gauteng province
Johannesburg Development Agency: information and advice for businesses in the Johannesburg area.
Mpumalanga Economic Growth Agency: support for investment and economic development in the Mpumalanga province.
North West Development Corporation: provides information for businesses in the North West Province
WESGRO: Destination marketing, trade promotion and investment support for businesses in the Western Cape province
Subscribe to our Newsletter here. It's free!

Image credit: Johannesburg skyline by shutterstock.com
Back to ExpatCapeTown Business Guide
Return from Business Associations in South Africa to ExpatCapeTown Homepage
May 23, 17 06:05 AM

Expat Guide to Cape Town Kids Activities and July / Winter Holidays events. Here you will find the best Kids Holiday Camps and Workshops for the April School Holidays in Cape Town

May 15, 17 02:50 AM

Looking for Language Schools in Cape Town? Do you want to learn English, learn Afrikaans or Spanish? Read more here.

May 02, 17 11:18 AM

The best Cape Town Events in May 2017 with information and links to the event organizers.