Testimonials
ExpatCapeTown.com 
followers in numbers:

3,300 + newsletter subscribers
4,400 + Facebook group members
37,000 + unique visitors per month
Thanks to the support of our readers we are ranked among the top websites for expats and lifestyle related topics in South Africa. We trust you will enjoy browsing through our info on all things moving to and living in South Africa!
What our readers say about ExpatCapeTown.com


ExpatCapeTown - Media Exposure - Featured in:

KPMG: Global Frontiers Cape Town 2015
Prudential: Consider This! Magazine UK 2015
City of Cape Town: Anti-Racism Campaign 2015
Flying Yak: City Ambassador for Cape Town 2015
Pricewaterhouse Coopers: Global Mobility Support 2015
SA People and Expats: Various Articles in 2014/2015
My Family Magazine: Why we love South Africa 2014
Deloitte: South Africa Investor's Handbook 2012/2013
TripBase: Top Ten Blogs worldwide 2011
SA Tourism: Official SA Fundi 2011 -  2016
further references available upon request
Thank you to all for your ongoing input, feedback and support!

A huge Thank You to all our readers, friends and followers. Your constant feedback is invaluable and helps to improve the site continuously and provide up-to-date information and support to our growing community.
Together we can 'move mountains' and we will continue to strive for bringing you more positive and fresh insights into Cape Town expat life on our platforms. ExpatCapeTown has grown exponentially over the last years and we are proud to share our content now with you!
Last but not least... if you like our blog... for sure you will love our book!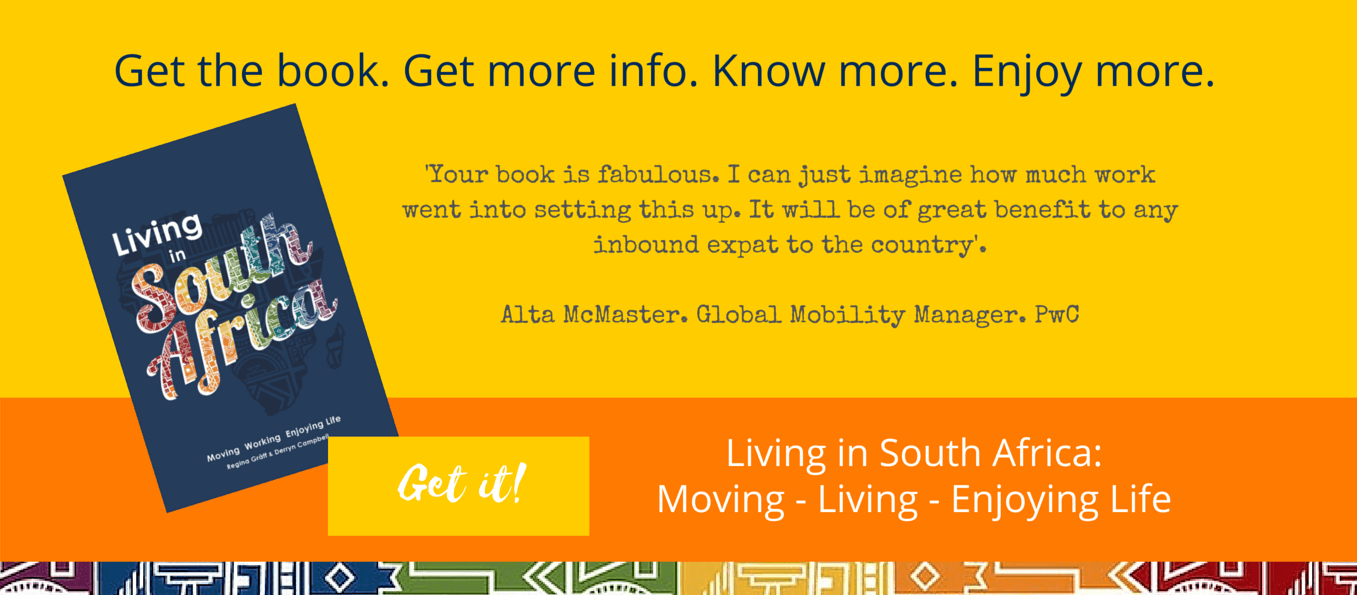 Would you like to receive our newsletter? Subscribe here:
Mar 28, 17 06:24 AM

Read all about the best Cape Town events in April 2017 with links and info. Additionally expat events and where to find the best events and shows in Cape Town.

Mar 09, 17 10:34 AM

Chapmans Peak Drive is one of the best scenic drives in the world and is one of the main attractions in the 40th Cape Town Cycle Race.

Mar 07, 17 07:39 AM

Our Moving to South Africa information will provide useful tips and advice for all expats moving to South Africa.