Social Clubs in Cape Town
Looking for social clubs in Cape Town? Or do you what to meet with fellow nationals? Have an urgent need for pampering, are you looking for a special gift or getting support and a more positive outlook? Browse our Cape Town business listings of the lifestyle sector here.
Expat Directory - Business and Services in Cape Town
Specialty - Shopping 

Social Clubs
---
Voices Club - Networking Club for Professional Women

Membership-based Female Only Business Club

Website | Twitter: @powerfemales

Cultural Institutes in Cape Town

Cooking Classes
Gautama Seksaria - Indian Culinary Journeys and Cooking Classes

t: +27 (0) 726333356

Life Coach
Get-It-Together | Trained DeMartini Method Facilitator

Jenny C. Doll

t: 076 683 8749

Yoga and Relaxation
*

Art of Living | Mindfulness and stress management for adults, teens and kids

t: 083 954 3810 - Marcelle

Event Organisers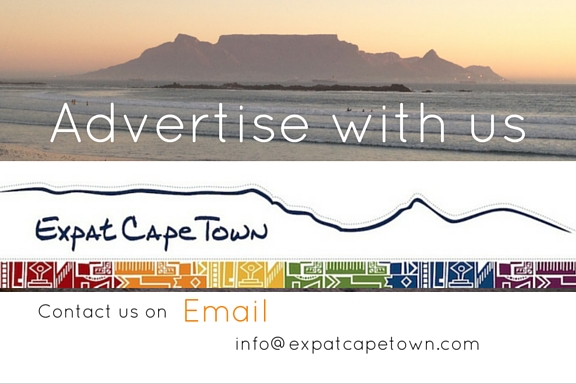 Cape Town Lifestyle Directory: Do you want to advertise here?
Place an advertisement to the expat community and benefit from our worldwide expat network when partnering with ExpatCapeTown and benefit from our worldwide network.
One of South Africa's most comprehensive expat blogs with over 300 pages of information related to moving to, working and living in Cape Town, our award-winning ExpatCapeTown blog reaches over 280,000 readers from over 160 countries per year.
Popular Posts in our Expat Guide
Subscribe to our newsletter. It's free!
May 07, 19 05:26 AM

There are great Cape Town Events in June 2019 for everyone. What to do? What to see? Have a look which events are on in Cape Town this June.

May 03, 19 11:44 AM

Get your facts, results and information on the South Africa elections. Read the most important facts and where to find relevant statistics and news resources

May 02, 19 04:41 AM

The Best Expat Cape Town Events in May 2019: festivals, concerts, drama productions, pantomimes and so much more