Happy Heritage Day 
What's on 24 September 2015?
September 24 is Heritage Day! This public holiday is celebrated all over South Africa with various festivals and community activities. This holiday is meant to encourage the South Africans to celebrate their unique cultural heritage and the diversity of their traditions and beliefs.
What is Heritage Day?
After the first democratic elections in South Africa took place in 1994, it was decided to create a public holiday which would help the South Africans to find a new national identity, so all South Africans could celebrate their nation together.
Heritage Day highlights the cultural diversity in this country and aims to call upon all racial groups to recognise the contributions of each community with their different cultural heritage and backgrounds. Today celebrations are held all over the country. Join one of the many free concerts, peaceful gatherings and friendly get-togethers across all population groups. Below you will find our listing of some Heritage Week events which take place in and around Cape Town during the next week.
Heritage Day is also Braai Day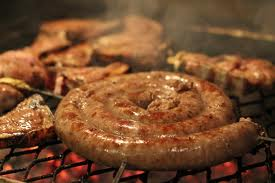 This public holiday is often also referred to as National Braai Day. Jan Scannell aka Jan Braai is the man behind the National Braai Day initiative. South African's are asked to celebrate together and have a braai. South African Nobel prize winner Archbishop Desmond Tutu supports the worthy cause of the 'Braai for Heritage' campaign and is the patron of this initiative.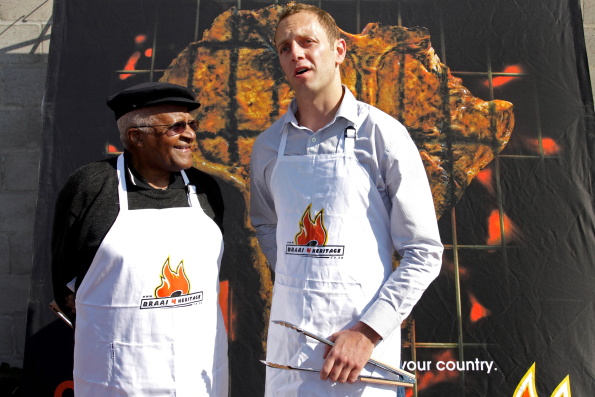 '… what Jan Scannell had in mind with the Braai Day initiative… is nurturing and embracing a common South African culture, which is shared across all races and genders. Not one South African person can tell you that they have never witnessed a braai. Even in rural areas they light a fire and put their meat on it to cook." - Archbishop Desmond Tutu (The Times 12/09/2008)
Read more on www.braai.com or join the facebookgroup National Braai Day. Jan Braai is also the author of several braai cook books.

What's on at Heritage Week in Cape Town
Various Venues: Fringe Festival Cape Town. 24 September 2015 - 4 October 2015. The popular annual festival of creative events ties together inspirational arts, innovation and creative expression. Various events all over the city. More info.
Cape Town, V&A Waterfront: Heritage Beach Market. 24 September 2015 at Shimmy's Beach Club. 
Cape Town, BoKaap: Heritage Festival at Schotschekloof. 24 September 2015. A fun day for the whole family with games, jumping castle and great food. 
Cape Town, City Centre: Iziko Museums Heritage Week: in_herit Festival 21 - 27 September 2015. Free entrance to all Iziko Museums (expect Planetarium and Castle, only on 24 September 2014). More info.
Cape Town, City Centre: WeCCMA. 27 September 2015. Indigenous choral festival at the Artscape. Tickets: R50. More info.
Cape  Town, City Centre: Symphonic Praise. At St Georges Cathedral. Tickets: R125. 
Cape Town, Castle of Good Hope: Voëlvry Heritage Festival. 24 September 2015 at Spier Amphitheatre.
Have a great Heritage Week in Cape Town!
Photos courtesy of National Braai Day: www.braai.com
Back from Heritage Day to ExpatCapeTown Homepage
Jun 19, 17 12:31 PM

Know what you should consider when moving to or living in Cape Town with kids. What makes Cape Town living so special for families? Read more here.

Jun 07, 17 09:46 AM

All you need to know about visiting or living in Cape Town in Winter: Temperatures, how to keep warm, great activities and where to find snow

Jun 01, 17 08:40 AM

There are great Cape Town Events in June 2017 for everyone. What to do? What to see? Have a look which events are on in Cape Town this June.