Cape Town Museums
There are so many interesting museums to visit in Cape Town! There you can spend days to learn more about the Mother City and South Africa! The museums listed below are a great start and a good opportunity to learn about Cape Town's rich cultural and natural history. 
Cape Town museums you just must visit!
Even when the sun is shining over the Mother City, check out some of great exhibitions and museum galleries and believe us, these museums in Cape Town are great places to visit whatever the weather! 

MOCAA - Zeitz Museum of Modern Art Africa 
Where? Silo District | V&A Waterfront Cape Town | Tel: +27 (0)87 350 4777 | Website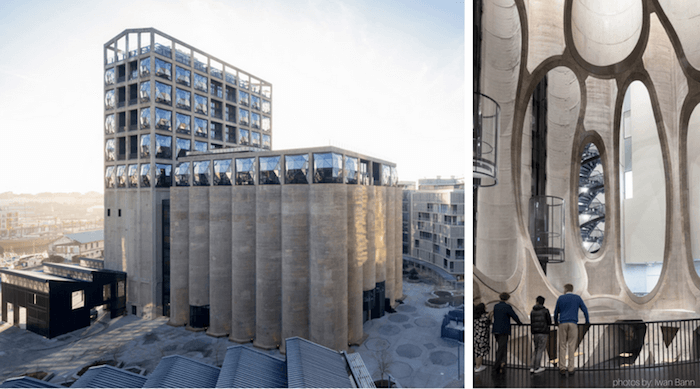 When? 10h00-18h00. Festive Season 20 December - 6 January 10h00-19h00

How much? Day tickets R190 per adult. Children under 18 years: free entry. Online ticket sales. Specials:
First Fridays 16h00-21h00: half price 
Wednesday mornings 10h00-13h00: free entry for African citizen and SA ID book holders - just show your ID! More info.
Annual Memberships: R270/R195
Why? The Zeitz Museum of Contemporary Modern Art Africa, MOCAA, is not only the newest addition to the African art scene but also the biggest exhibition of African art on the African continent. This art museum is fascinating due to its unique architecture as well as its thought-provoking exhibitions. Only contemporary artwork from Africa and its diaspora is exhibited. The museum is located in the re-modelled old Grain Silo at Cape Town's V&A Waterfront.
With permanent and temporary exhibitions, educational programme, kids summer programme, events and gift shop with special souvenirs and local arts and crafts as well as books on contemporary art. Amazing views over the working harbour and the silo district from the coffee shop/restaurant on the sixth floor.
Chavonnes Battery Museum
Chavonnes Battery Museum

Clocktower Precinct, V&A Waterfront Cape Town. Tel: 021-416-6230

Opening Times: 9h00-17h00

Rates: R100 adults/R50 children (6-16 years) for 40 - 60 minutes heritage tour. Website.

Parking: Silo district parking, V&A Waterfront Parking Garages or Clocktower Parking

At the Chavonnes Museum located next to the Clocktower, early history of Cape Town comes alive. The museum has been built above the ruins of the re-discovered Chavonnes Battery from 1724. Insights into Cape history are provided by motivated museum guides through the premises where still parts of the old fort can still be admired. Excellent travelling exhibitions - currently Stenin Press Photo Exhibition with award-winning images of young photographers from 14 countries. Various museum and historical Waterfront tours offered as well as wonderful location for your special event. Enquire directly with the museum.
South African Museum and Planetarium
Iziko South African Museum

Address: 25 Queen Victoria St, Cape Town. Tel: 021-481-3800 and 3900 (planetarium)

Opening Times: 10h00-17h00.

Rates: R15/30. Under 5s free. Website.

Parking: Street Parking around Company Gardens or at the small public parking at the museum.

A stroll through Cape Town's Company Gardens is on every visitors must-do list. If you walk right to the end of the gardens (however, when coming from Mount Nelson hotel this will be your starting point) this natural history museum offers insights into South  Africa's social and natural history. Various collections such as the Whale Well, where there are life-size casts of whales to admire, and the African dinosaur exhibits are popular not only with young visitors. Several permanent and temporary exhibitions.
Accessed through the South African Museum, the planetarium offers unique audio-visual experience for kids and adults. The children's shows for the 5-10 year old are renowned for their superb introduction to astronomy and are great fun not only for the little ones. 
South African National Gallery
Iziko National Gallery

Address: Company Gardens, Government Avenue, Cape Town. Tel: 021 481-3970

Opening Hours: Daily from 10h00 to 17h00. Currently the shop is closed.

Rates: R15/R30. Website.
The National Gallery in Cape Town is a South Africa's foremost art museum and houses various exhibitions of South African, African, British, French, Dutch and Flemish art.
Parking: Street Parking around Company Gardens or at the small public parking at the museum.

Slave Lodge
Cape Town Slave Lodge

Address: Corner Adderley and Whale Streets. Tel: 021-467-7229

Shows: Kids shows on weekends and weekday afternoons. Closed on Sundays.

Rates: R15/R30. Website.
The Slave Lodge, formerly called the SA Cultural History Museum, explores the long history of slavery in South Africa. With audio-visual displays. Highly recommended.
Parking: Street Parking around Company Gardens or at the small public parking at the museum.

Martin Melck House
Martin Melck House

Address: 96 Strand Street, Cape Town. Tel: 021-405-1540

Opening Times: 9h30-16h30 except Sundays and some public holidays

Rates: R40 adults/R30 students/R25 children. Various Tours also for school groups available.
This museum is located in one of Cape Town's best restored historic buildings from 1783, the Martin Melck House. Formerly housing the 'Gold of Africa' Museum shows currently an exhibition about Nelson Mandela's life: From Prisoner to President. 
Parking: Picbel Parcade Strand Street or Street Parking

Bo-Kaap Museum
This museum is a treat regarding all the authentic info material on display. There is currently an excellent exhibition on the Cape Town New Year Carnival which gives great insights into the Cape Malay community.
Parking: Street Parking in Wale Street or in the nearby streets
District Six Museum
District Six Museum

Address: 25A Buitenkant Street, Cape Town. Tel: 021-466-7200

Opening Times: 9h00 – 16h00 Mondays to Saturdays.

Rates: R5 (pupils)-R45 (adults). Website.
The museum is a living memorial giving real insights into the life of the people in the District Six. The District Six, an innercity Cape Town suburb, was demolished during Apartheid. So you will see the reconstruction of a typical barber shop, see numerous photographs and old street signs as well as benches from the apartheid times. 
Parking: Street Parking or Parkades in Harrington or Canterbury Streets

South African Maritime Center
Maritime Museum

Address: Dock Road, Union Castle Building, V&A Waterfront Cape Town. Tel: 021-405 2884

Opening Times: 10h00-17h00

Rates: R10/20, Under 6 years free. Website.
The Maritime Centre houses on of the world's biggest ship model collections and also showcases memorabilia of the early shipping days in Cape Town. Here you can see the earliest existing model of the Cape Town harbour, built in 1885. There is also the Marsh collection of more than 19,000 photographs on maritime history.
Parking: V&A Waterfront Parking Garages or Clocktower Parking

SA Rugby Museum
Springbok Experience

Address: Portswood House, V&A Waterfront Cape Town. Tel: 021-418 4741

Opening Times: 10h00-18h00. Last entrance at 17h30

Rates: R75/50 entrance fee. Pre-schoolers free. Website.
The 'Springbok Experience' is an interactive exhibition with lots of audio-visual displays and fun games. A must-visit for every rugby fan.
Parking: Portswood or other V&A Waterfront Parking 

Heart of Cape Town Museum
Christiaan Barnard - Heart of Cape Town Museum

Address: Groote Schuur Hospital, Main Road, Observatory, Cape Town. Tel: 021-404-1967

Opening Times: Various tours are offered. Please enquire directly.

Rates: Please enquire with Museum. Website.



Site of the first human heart transplant by Dr Christiaan Barnard in 1967, this museum at the Groote Schuur Hospital has many interactive displays and the tours are highly recommended.
---
Disclaimer for the Cape Town Museums page: In general, museums in Cape Town are open all year round, except Christmas Day. Please check opening times, exhibitions and ticket prices with the museum as opening hours and entrance fees might have changed without notice.
If you have got other suggestions for this page on Cape Town Museums please let us know via our contact page.
Subscribe to our newsletter. It's free!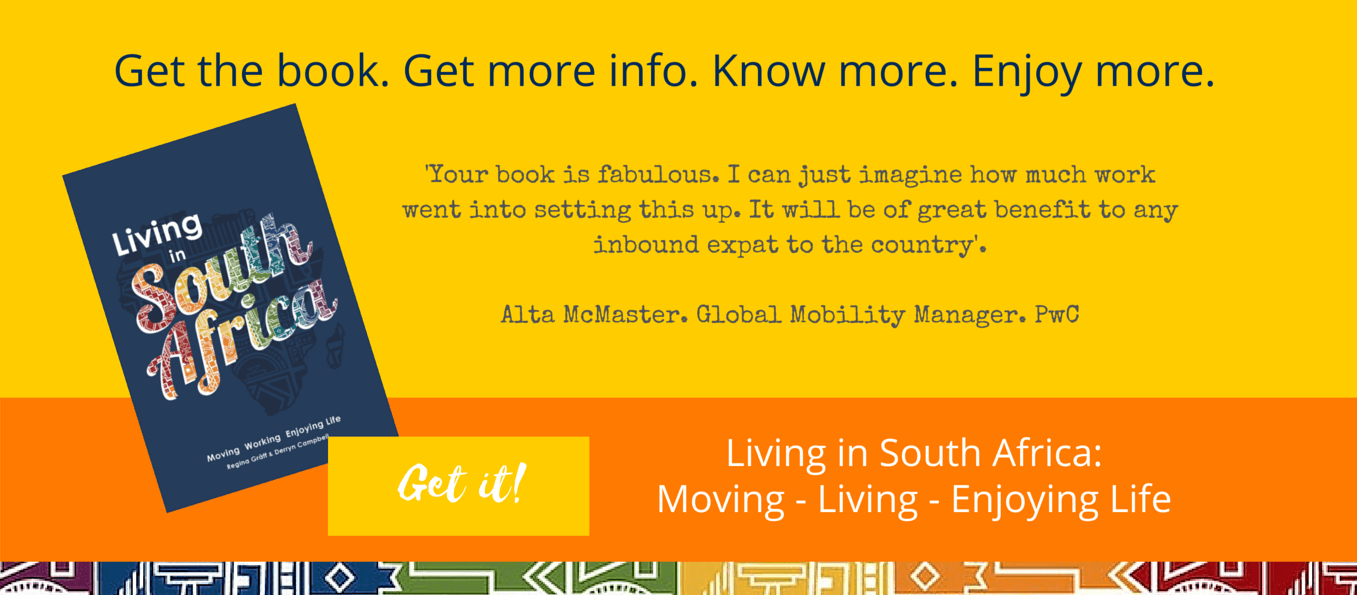 Jun 18, 19 11:34 AM

Expat Guide to Cape Town Kids Activities and winter school holiday events. Kids Holiday Camps and Workshops for the upcoming June School Holidays in Cape Town

May 23, 19 05:33 AM

Find a Listing of Business Associations in South Africa with Useful Links and Further Resources in ExpatCapeTowns Business Guide

May 07, 19 05:26 AM

There are great Cape Town Events in June 2019 for everyone. What to do? What to see? Have a look which events are on in Cape Town this June.