---
Welcome to our Cape Town Living Tips
June 2017

Dear all,
winter has arrived, finally. Although we really feel cold now, well, with 17 - 20 degrees outdoors we should not complain, even if we feel cold! I could not believe a winter in Africa can be this cold when we first arrived. Although the sun was shining most of the days, the nights are something very different, then the cold creeps into the usually badly insulated homes. But through the years we managed to winter-proof our home and adjust to South African winters, that's for sure. However, if you have not experienced a Cape Town winter yet, make sure to pack some warm sweaters and a scarf for those cold nights or occasional stormy days.
Now, the dwindling water reserves are slowly replenishing - though there is still a very long way to go and water restrictions continue to apply.
Read more about the City of Cape Town Water Restrictions Level 4


The winter weather, however, has not only brought relief to our water worries, but unfortunately also caused flooding and storm damage in several areas, mainly limited to the poorer township settlements and coastal regions of the Cape. And beware, that the still dry landscape in many regions is prone to wild fires, as we have seen with the recent disastrous wide-spread fires around Wilderness and Knysna that caused hardship to so many families. With the dry conditions still continuing, we ask you all to be extra careful when lighting any fires and when disposing of your cigarettes.
We often get asked about living conditions and safety precautions when moving to the Cape with children, so we will dedicate this newsletter to children and families in our expat community. June is referred to as 'Youth Month' in South Africa, so please support the many activities and efforts to improve the lives of children and young people in this country. So many children still live here under shockingly poor conditions, many local families do not have the means to send their children to school and university and thus reach their dreams to give their offspring a better start in life. Did you know that in South Africa 3 out of 4 children still go hungry to school? When we expats send our children to school, we realise that the local communities still are quite divided and the suburbs we live are much different in regards to lifestyle and living conditions. So we ask you to support local charities who do wonderful work in reaching communities which so often seem to be forgotten by the politicians and officials.
Taking part in charity drives and community events will not only support the local communities but can also help your family settle in Cape Town much more easily. You will meet like-minded families and often these events are starting great friendships. So make sure you get involved with our lovely communities..
Now enjoy our newsletter and have a great time in Cape Town or wherever you are!


Updates and News
This is what you will find in this ExpatCapeTown newsletter edition:

* All you should know: Travel with Children and PR re-application

* What's on in Cape Town: June and July events

* Typical Slang Words: now now and pavement

* Cape Town Insider Tips: Know where to go when...



Travel with Children and Immigration News

Fortunately the looming strike by civil servants of the Department of Home Affairs was called back at the last minute so the upcoming holiday season and travels should pass smoothly. Just please always remember to take along your child's unabridged birth certificate when leaving or entering the country with your minors in tow, and should not both parents travel with the child, make sure to have the necessary extra documents available. Click on the image to read more.





Cape Town is a favoured holiday destination and thus also very popular with expat families who move to this part of the world due to the wonderful outdoor lifestyle which the city offers to families. Read here why we, and many others, think Cape Town is tops for families with children.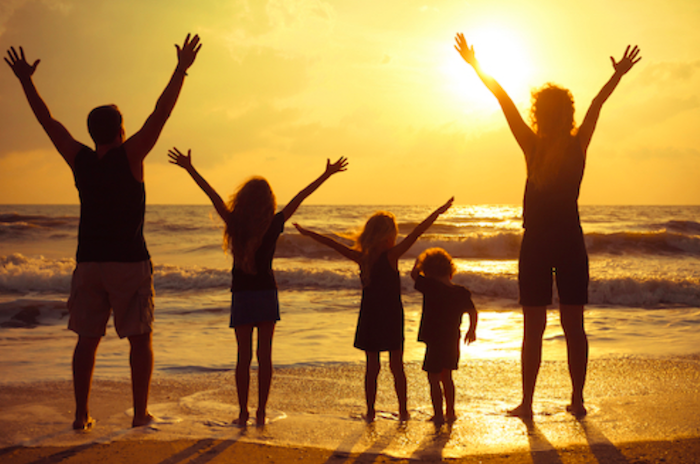 As previously advised, should you have applied for a permanent residency permit before 2 June 2014, but are still waiting for an outcome, then make sure to swiftly re-apply at DHA. Please note that the deadline has now been expended to 31 July 2017.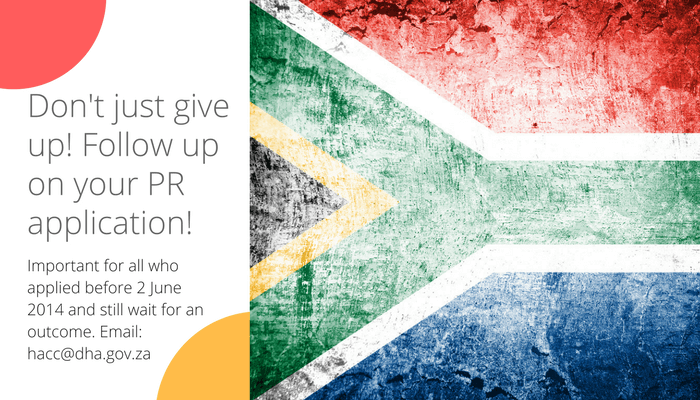 What's On in Cape Town?
There are many events happening in Cape Town in June and July as you will also see on our ExpatCapeTown event calendar. Our own children here look very much forward to the upcoming winter school holidays which start for most learners at the end of the month.
Spread the love - Help a good cause. The Peninsula School Feeding Association is a non-governmental organisation which is active in Cape Town, supporting the wider Cape Town community since 1958. They address the issue of hunger in young learners and students with various fundraising drives throughout the year. Their biggest annual event is the 'Blisters for Bread' walk which will take place this year on 27 August. The 10 km run or the 5km fun walk is great to meet and mingle with locals while enjoying the stunning walk along the Seapoint promenade. Your entry fee (register online) of R50 will feed 20 children!
Typical South African terms
What means 'now now'? This is an South African expression of time. South Africans use the term to refer to a moment or event that will happen shortly after the conversation.
What means 'pavement' in South African English? This term refers here to what Americans would call the 'sidewalk', the walkway or footpath along the side of the road where pedestrians walk. Not all roads here, however, have a pathway, therefore beware of pedestrians on the roads especially in rural areas where pedestrians walk along the side of the road. It is a sad fact, that pedestrians sadly account for more than one third of road deaths in South Africa.
Expat Cape Town Insider Tips
Looking for insightful and fun Cape Town walking tours and gain memorable experiences? Join a Cape Town Eats tour with Cape Fusion Tours. Owner and foodie Pam Mc Onie and her team know the newest haunts and most innovative restaurants, shops and artisan food suppliers in the Mother City. Go on a city tour with them to find out about the best markets and eateries and they will tell you all about the local food scene. You will hear tips on the best places for going out, eating the most authentic South African dishes, meeting the most fascinating and creative restaurateurs and learn where to source the freshest and yummiest food on offer in this city. The Cape Town Eats day tour is truly an eye-opener and you will not only leave having learnt and experienced more about Cape Town but will also leave having met some new friends.


Longing for some proper Belgian beer, mussels and chips? Then head to the Belgian restaurant 'Den Anker' at the V&A Waterfront, where, not only the meals are most delicious, but also the gorgeous view of Table Mountain during sunsets is simply not to miss!
Should you be looking for true Capetonian designer homeware, head to Skinny laMinx in 201 Bree Street. There, you will find the most trendy fabrics, cushion covers, blankets, bags, scarfs and so much more.
Do you want place an ad on our new business directory? Due to growing demand to place ads on our forum and on the website, we decided to use our wide expat network and help you promote your local business to the Cape Town expat community directly through our new expat directory. Check out the new directory and contact us for your options and pricing. Private sales and offers will be placed for free. Looking forward to hearing from you!
Do you need more info on living in Cape Town? Make sure to like our new Expat Cape Town Facebook page and be informed of new events, new expat related businesses and read more great news about the Mother City. On the new Facebook page you will find interviews, reviews and interesting reading to make your stay in Cape Town even more enjoyable. Plus this is another place to post your personal housing and job search ads.

Looking for a comprehensive South African expat guide in form of an e-book? If you want to give your foreign friends some more insights on South Africa, showing them why we all love living here, simply order one of our e-books for them. 'Living in South Africa' is available in .pdf and .epub form.

What's coming in the Next Newsletter?
Be surprised! ExpatCapeTown brings you the most up-to-date stories and insights on expat life in Cape Town. Just rest assured, that the next newsletter will provide more insights and more tips! In the meantime, please do not hesitate to come back to us on the website, on Facebook or on twitter and share your tips and insights, all kinds of comments very welcome!

Enjoy your life wherever you are! Best regards,

Regina

w: www.expatcapetown.com t: @expatlivinginsa | #expatcapetown f: Expat Cape Town | LivinginSouthAfrica