A very warm welcome to ExpatCapeTown Newsletter August 2016

Dear all,

don't you just love it when the sky is bright blue and the sun is out like today? In Cape Town, 25ºC /77ºF are experienced on a winter's day and this is no rare occasion! We really can't complain. Although we have experienced some much needed rainy days earlier this month, the dams which service the greater Cape Town area with water, still need a proper fill up. The dam levels now only reach 55%, which is still 15% lower than the already low dam water levels of 2015. So make sure you continue to save water!

We trust you all keep warm during the colder winter nights and hope you can get used to that feeling that it is warmer everywhere else but inside the home. However, we will always remember the really cold winters overseas or 'back home' and then temperatures of 15ºC /59ºF really do not feel cold, do they? Let us assure you, typical cold spells last always only a couple of days and then we can heat up again and anyway, spring is around the corner!

Have you ever been up the North Coast during spring time? Make sure to plan in a trip to the quaint villages of Paternoster or St Helena Bay. The spring flower fields you will see during your trip are something you will never forget! The otherwise barren fields look stunningly beautiful in flamboyant colours. Daisies and other spring flowers in bright orange, pink and yellow carpets are can be spotted all along the major routes and some special spots which are known to any insider. Find out where to head to for finding the most spectacular displays.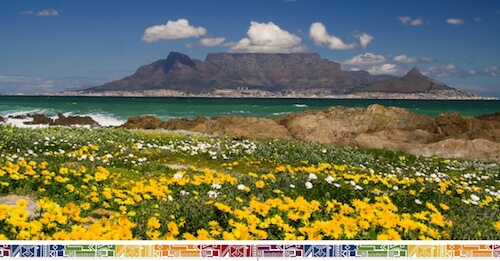 As many of you will have noticed already, we are busy with the redesign of our website. We are hope you love the new look as much as we do. Let us know what you think. The first three replies on our contact form will win a 'Living in South Africa' ebook! Looking forward to hearing your comments!
Now enjoy our newsletter and have a great time in Cape Town or wherever you are!

Updates and News this August
This is what you will find in the August ExpatCapeTown newsletter edition:

* Visa requirements you should know about

* Business Etiquette - All the info you need for avoiding faux pas

* What's on in Cape Town: August events and September events

* Typical Slang Words: toyi-toyi and bergie

* Cape Town Insider Tips: Know where to go when...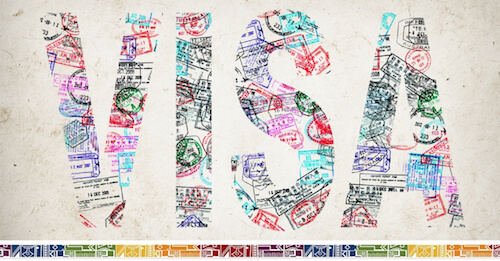 Make sure to read through our visa guide where you will find lots of tips for finding the best option for your immigration.

Business Etiquette - How to avoid Faux Pas

Read here on our business guide, what to know about etiquette and customs in South Africa, so your stay in Cape Town will be a successful one.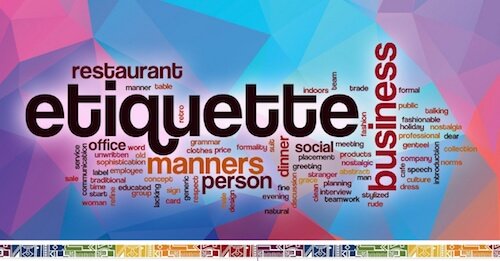 What's On in Cape Town?
There are many events happening in Cape Town this August and September as you will see also on our ExpatCapeTown event calendar. Enjoy all the fabulous entertainment options Cape Town living offers.
Cape Town Events in August

Cape Town Events in September
Do you want to support a really good cause? Consider joining the annual 'Blisters for Bread' run that takes place on Sunday, 28 August. The entrance fee is only R50. The full entry fee goes to the charitable cause and with every entry you provide meals for 25 school children! The event is always has a great community feel and we always enjoy the day out with friends and family. Would you like to join us too? Read more about the Peninsula School Feeding Association and how you can enter the fun run, 5km or 10km.

Typical South African terms
What means 'toyi-toyi'? South Africans dance traditionally when protesting or during strikes. These traditional dances are called toyi-toyi.
What is a 'bergie'? This term refers to a homeless person, it was used originally when referring to a vagrant living in Cape Town near Table Mountain. 'Berg' is Afrikaans for mountain.
More South African Slang Words


Cape Town Insider Tips
Are you looking for sound immigration advice for your planned move to Cape Town? Contact the immigration specialists at IBN who will provide clear answers to your queries with trustworthy and reliable information and insights.
Do you want place an ad on our new business directory? Due to growing demand to place ads on our forum and on the website, we decided to use our wide expat network and help you promote your local business to the Cape Town expat community directly through our new expat directory. Check out the new directory and contact us for your options and pricing. Private sales and offers will be placed for free. Looking forward to hearing from you!
Click here to go to our Expat Directory
Do you need more info on living in Cape Town? Make sure to like our new Expat Cape Town Facebook page and be informed of new events, new expat related businesses and read more great news about the Mother City. On the new Facebook page you will find interviews, reviews and interesting reading to make your stay in Cape Town even more enjoyable. Plus this is another place to post your personal housing and job search ads.

What's coming in the Next Newsletter?
Be surprised! ExpatCapeTown brings you the most up-to-date stories and insights on expat life in Cape Town. Just be assured, that the next newsletter will provide more insights and tips! In the meantime, please do not hesitate to come back to us on the website, on Facebook or on twitter and share your tips and insights, all kinds of comments very welcome!

Enjoy your life wherever you are! Best regards,

Regina

w: www.expatcapetown.com t: @expatlivinginsa | #expatcapetown f: Expat Cape Town | LivinginSouthAfrica