---
Welcome to our Cape Town Living Tips
May 2017

Dear all,
we still seem to be in summer in Cape Town, much too warm for this time of year as a meteorologist would tell us. And still not much rain in sight. This is great for all who travel to the Cape - of course, all of us living here also enjoy the warmer days - but then what happens to our water supplies that are dwindling rapidly? Cape Town has been declared a disaster area by the Western Cape Government this week to manage the extremely low water supply more efficiently.
The usable water levels at the local dams now stand at less than 11% and thus stricter water restrictions will be applied from 1 June 2017. The water restrictions will be increased to level 4 meaning that private water usage should be decreased to 100 liters per person per day and all municipal non-essential water usage will be stopped. No more watering of gardens, washing of cars or filling up of swimming pools will be allowed. Overuse fines will be applied. For those who are not aware of the new regulations which are in effect since the end of last year, please find more information here - note the level 4 restrictions are not yet listed.
Cape Town Water Restrictions 2017 explained

News24 article about further restrictions

Whatever the weather, living in Cape Town has its ups and downs, but then we all might encounter situations here which make us wonder about effective governance such as in this case: Have you applied for PR before 2 June 2014, but are still waiting for an outcome? Then hurry up and make sure to re-apply at DHA as the department of Home Affairs advised in a recent directive, that their system seems to have 'lost' 4,616 PR applications from the time before the new immigration regulations were put into effect. See more comprehensive info below.
What's going on we might ask ourselves when we hear all the news and heated discussions will certainly ensue. De-colonisation, land reform, education crisis, crime and intolerance are amongst the most pressing topics in South Africa. Fake news, corruption, lies and deceit seem to be around us everywhere and this is often too easily accepted as a reality now while analysts and critics are often simply ridiculed by some who then spill out more fake facts. Critic appraisal not only loyalty as well as tolerance and patience is what we all have to learn. I strongly believe that education will always be key to progress and innovation, so I hope we all take a stand in improving living conditions for all wherever in the world we may live. Let's never forget the meaning of Ubuntu! This said we also admire the resilience of so many South Africans, the friendliness and positivity we encounter here every day. Learning and recognising that love, patience and persistence are key values in life, we are glad we choose to move to South Africa and live an energising and fulfilling life in Cape Town. We hope you feel this way too.
Now enjoy our newsletter and have a great time in Cape Town or wherever you are!


Updates and News
This is what you will find in this ExpatCapeTown newsletter edition:

* All you should know: PR re-application? Read about what your next steps are

* What's on in Cape Town: May and June events

* Typical Slang Words: ubuntu and amanzi

* Cape Town Insider Tips: Know where to go when...



PR re-submissions - Who should act now?

Have you applied for PR before June 2014 and are still waiting for an outcome?

Dealing with the Department of Home Affairs is never much fun, and more often then not encounters with the staff at DHA are not only time consuming but utterly frustrating. We have had our fair share of experiences during our rocky ride to finally get PR. During our years of having our Facebook group, we heard some shocking stories, and will there ever be an end to these?

A couple of weeks ago we were made aware of a DHA directive which caused widespread uproar on several social media groups. Now fortunately the deadline for PR re-submissions has been extended and we would also advise all who wait for a long time (24 months and more) to enquire with DHA about the progress of their PR-application and get clarity about further steps they need to take.

It seems the immigration registering system has lost over 4,600 applications for permanent residency from the time between 2006 and 2014. Hard to believe the department so openly confessed to this dire mismanagement. After going through the names on the published government gazette, we recognised several names from our group members and advised on further persistent follow ups. Have a look at the notice and see the 60 pages of names listed on the respective directive (names listed alphabetically on pages 35 to 95). After extremely long waiting times of sometimes more than 5 years, several applicants told us elatedly that their PR applications now have been finalised and were finally been granted to them last week. Yeah!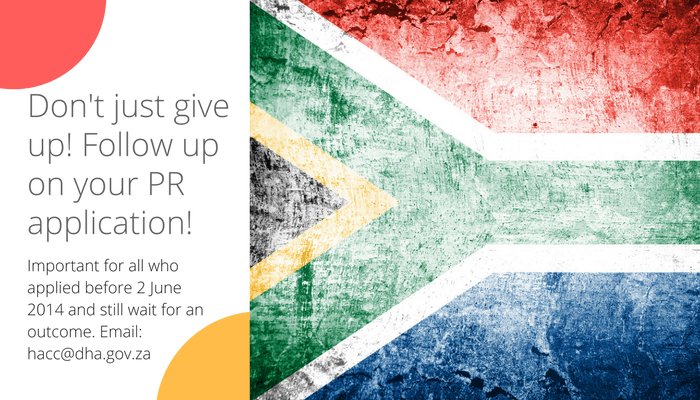 Therefore, should you also have applied for a permanent residency permit before 2 June 2014, but are still waiting for an outcome, then make sure to swiftly re-apply at DHA until 31 July 2017. And let's hope DHA will finally implement a new system that will reliably store and display all immigration information so applications can be timorously informed about the progress of their applications. May they finally realise that incompetence and failure to deliver standard service delivery will not only hurt the expats and immigrants and their families who obey the South African laws but that their actions also greatly influence the investors' and business confidence in the South African economy that already suffers. Let's just hope that with the new minister a fresh new wind will be blowing through their offices and bring about some more positive changes.



What's On in Cape Town?
There are many events happening in Cape Town in May and June as you will also see on our ExpatCapeTown event calendar.
Typical South African terms
What means 'ubuntu'? This term refers to the principle that we as humans are all connected together, that humans can't live in isolation and that only living in community with others will make us human. Nelson Mandela is reported to have shared this story: 'A traveller through a country would stop at a village and he didn't have to ask for food or for water. Once he stops, the people give him food and attend him. That is one aspect of Ubuntu, but it will have various aspects. Ubuntu does not mean that people should not enrich themselves. The question therefore is: Are you going to do so in order to enable the community around you to be able to improve?' And Archbishop emeritus Desmond Tutu explains: 'A person with Ubuntu is open and available to others, affirming of others, does not feel threatened that others are able and good, based from a proper self-assurance that comes from knowing that he or she belongs in a greater whole and is diminished when others are humiliated or diminished, when others are tortured or oppressed.'
What means 'amanzi'? This term from the Zulu and Xhosa languages means 'water'.
Expat Cape Town Insider Tips
Looking for insightful and fun Cape Town walking tours and gain memorable experiences? Join a Cape Town Eats tour with Cape Fusion Tours. Owner and foodie Pam Mc Onie and her team know the newest haunts and most innovative restaurants, shops and artisan food suppliers in the Mother City. Go on a city tour with them to find out about the best markets and eateries and they will tell you all about the local food scene. You will hear tips on the best places for going out, eating the most authentic South African dishes, meeting the most fascinating and creative restaurateurs and learn where to source the freshest and yummiest food on offer in this city. The Cape Town Eats day tour is truly an eye-opener and you will not only leave having learnt and experienced more about Cape Town but will also leave having met some new friends.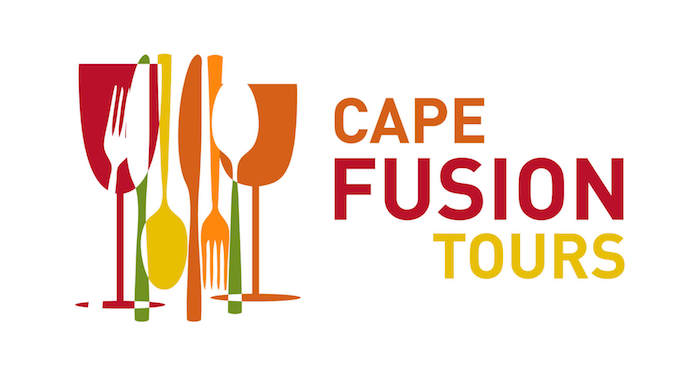 Have you ever visited the Chavonnes Museum at the V&A Waterfront? Go and see the old city wall's ruins of the old Dutch castle - yes, there was another fort at that location long before the Castle of Good Hope was built in town. Learn more about the city's history and admire the amazing photographs at the current exhibition: 'Underwater Photographer of the Year 2017'. And be sure to get your special treat if you go on Monday 29 May, when they offer a special museum+meal deal in connection with Cape Town Fish Market. Get your museum ticket and 200g fish & chips or burger with chips & onion rings at Cape Town Fish Market for the price of only R100. The offer is valid between 10 am and 10pm. Last entry to the museum is at 7pm! Tickets can be bought at the museum. Read more on the exhibition when you click on the image.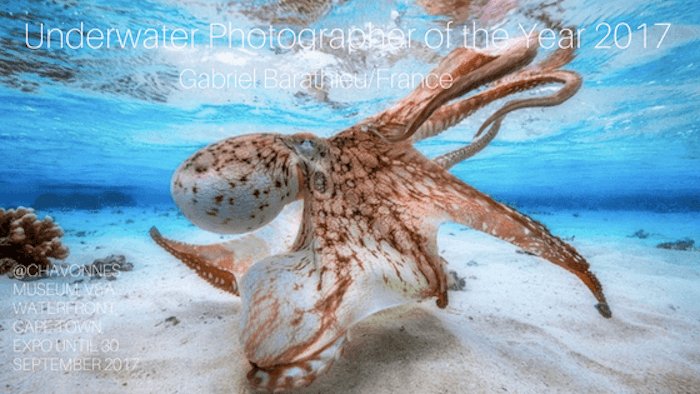 Spread the love and help a good cause! Uthando is a Cape Town NGO and responsible tourism initiative that has been established in 2008. Their philanthropic cultural tours share insights when visiting the many inspiring and well-managed community projects around Cape Town. This organisation recently received the African Responsible Tourism Awards 2017 – Winner Best Tour Operator for Impact in Urban Areas and also the Innovation Award of the 'We are Africa' Convention 2017.

Do you want place an ad on our new business directory? Due to growing demand to place ads on our forum and on the website, we decided to use our wide expat network and help you promote your local business to the Cape Town expat community directly through our new expat directory. Check out the new directory and contact us for your options and pricing. Private sales and offers will be placed for free. Looking forward to hearing from you!

Do you need more info on living in Cape Town? Make sure to like our new Expat Cape Town Facebook page and be informed of new events, new expat related businesses and read more great news about the Mother City. On the new Facebook page you will find interviews, reviews and interesting reading to make your stay in Cape Town even more enjoyable. Plus this is another place to post your personal housing and job search ads.


Looking for a comprehensive South African expat guide in form of an e-book? If you want to give your foreign friends some more insights on South Africa, showing them why we all love living here, simply order one of our e-books for them. 'Living in South Africa' is available in .pdf and .epub form.
What's coming in the Next Newsletter?
Be surprised! ExpatCapeTown brings you the most up-to-date stories and insights on expat life in Cape Town. Just rest assured, that the next newsletter will provide more insights and more tips! In the meantime, please do not hesitate to come back to us on the website, on Facebook or on twitter and share your tips and insights, all kinds of comments very welcome!

Enjoy your life wherever you are! Best regards,

Regina

w: www.expatcapetown.com t: @expatlivinginsa | #expatcapetown f: Expat Cape Town | LivinginSouthAfrica