A very warm welcome to the ExpatCapeTown Newsletter
Dear all,
The first quarter of the year is coming to its end and we trust you all had a great start in 2016. As many of you will have heard already, we are busy restructuring and redesigning our website which should be up and running by end of April. We are really excited about the new look and trust you will love the new site!
As mentioned before, we now have released the updated 2015 version of the 'Living in South Africa' expat guide book - now as e-book available in pdf/epub form- and are expanding social media activities to keep abreast of rapid changes while providing meaningful information and facts to travellers and expats. Again a huge 'Thank You' to all of you who are active in our Expat Cape Town forum! It is wonderful to see that so many of you share your experiences and knowledge so generously and compassionately. Your support is as always much appreciated!
Please continue sharing your ideas and tips while we will persist to bring you regular updates and great tips about expat life in Cape Town.
Now enjoy our newsletter and have a great time in Cape Town or wherever you are!

Updates and News this March
This is what you will find in the March ExpatCapeTown newsletter edition:

* South Africa health facts you should know

* Driving in South Africa - All the info you need for getting around

* What's on in Cape Town: April events and holiday activities for the kids

* Cape Town Insider Tips: Know where to go and what to do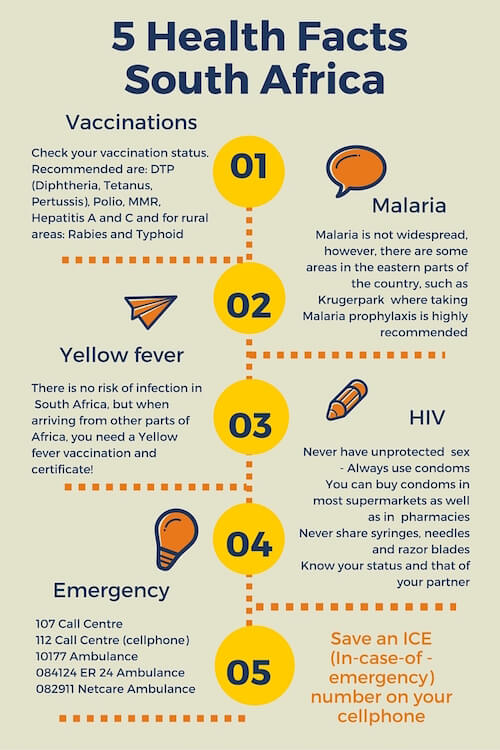 Make sure to keep your vaccinations updated and bookmark the emergency numbers!

Driving in South Africa - All the info you need for getting around

Yeah! We finally managed to get our South African driving licences! Read when and how to convert your foreign drivers licence and many more driving tips for staying and keeping safe in Cape Town.

Click on the image to go to our website for all the news on driving in South Africa.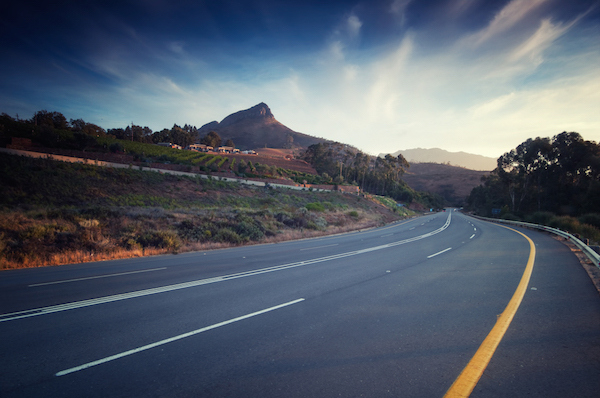 What's On in Cape Town?
There are many events happening in Cape Town this April as you will see also on our ExpatCapeTown event calendar. Go to our events calendar and also make sure to visit the fabulous food fair with lots of delicious international treats at the Community Chest Festival in Maynardville Park.

Cape Town Community Chest Festival

More Cape Town Events

For all of you who want to experience the local wildlife and see the Big Five in nature, head to one of the great Cape game reserves, which are close enough to Cape Town for a weekend trip or even a day trip. These parks will welcome day visitors and are fantastic experiences for the whole family.

Safari tips and game reserves around Cape Town



Typical South African terms
What is a 'gatsby'? This is a bread roll sliced lengthwise and filled with steak or Cape Malay curry, potato chips and lots of spicy tomato or masala sauce. This is a Cape Town specialty and best sourced in the Cape Flats, but also great gatsby are available at Mariam's Kitchen in St Georges Mall Arcade in the CBD.
What means 'baggie'? This typical surfer slang word is used as a term to describe swimming trunks or board shorts. Be sure to know this word when meeting your mates at the beach.
More South African Slang Words


Cape Town Insider Tips

Do you want to engage with inspiring business women Enjoy new networking opportunities when you join Voicesclub - for females only. Take part in the many events on offer, from workshops to expat dinner club meetings. Contact Shelley to learn more about the club and the fabulous new co-working spaces in Cape Town.
Are you looking for locally produced high-quality arts and crafts? Make sure to head to the V&A Waterfront, where the more than 150 stalls at the bright yellow 'Watershed' building next to the Cape Town Aquarium offers a wide variety of stunningly beautiful crafts, locally created clothes and fabulous hand-made gifts. The Watershed is open daily from 10h00 to 18h00.
Do you want place an ad on our new business directory? Due to growing demand to place ads on our forum and on the website, we decided to use our wide expat network and help you promote your local business to the Cape Town expat community directly through our new expat directory. Check out the new directory and contact us for your options and pricing. Private sales and offers will be placed for free. Looking forward to hearing from you!
Click here to go to our Expat Directory
Do you need more info on living in Cape Town? Make sure to like our new Expat Cape Town Facebook page and be informed of new events, new expat related businesses and read more great news about the Mother City. On the new Facebook page you will find interviews, reviews and interesting reading to make your stay in Cape Town even more enjoyable. Plus this is another place to post your personal housing and job search ads.

What's coming in the Next Newsletter?
Be surprised! ExpatCapeTown brings you the most up-to-date stories and insights on expat life in Cape Town. Just be assured, that the next newsletter will provide more insights and tips! In the meantime, please do not hesitate to come back to us on the website, on Facebook or on twitter and share your tips and insights, all kinds of comments very welcome!

Enjoy your life wherever you are! Best regards,

Regina

w: www.expatcapetown.com t: @expatlivinginsa | #expatcapetown f: Expat Cape Town | LivinginSouthAfrica