---
Welcome to our Cape Town Living Tips
February 2018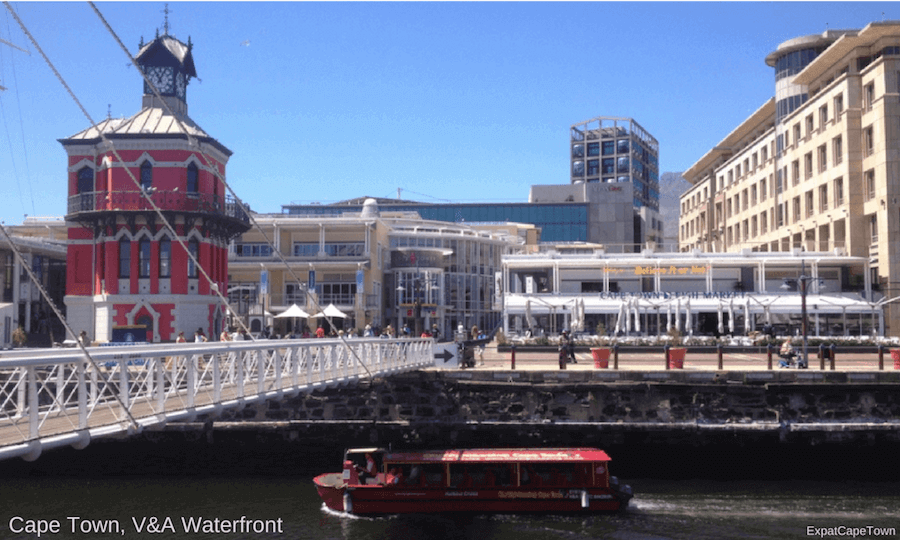 Dear all,
what an eventful start to the new year we had in Cape Town! Two months filled with events, plenty of shocking and exciting news and welcome changes.
The whole world is now aware that Cape Town is on the brink of becoming the first major city in the world to run out of water. This awareness seems to have mobilised all parties to redirect resources and to find sustainable solutions to the local water crisis. Only now many start to realise how strong the impact of climate change can be combined with the exploitation and mismanagement of natural resources. There are many other cities worldwide in a similar situation and these will hopefully learn from the mistakes made and challenges that are encountered by the city.
Slowly the water crisis seems to be managed more effectively and general compliance with compulsory water saving seems to improve. Additional water supply, due to aquifer tapping or desalination plants, is planned to bring further relief over the next months. Strict water saving measures will still be on the card for a long time ahead. Most Capetonians are now acutely aware of the dire state of our dams and water saving tips and insights are spread on all media. If you want to share your insights and learn from others on the current situation, join this useful forum on Facebook.
Western Cape Water Shedding
And so the dreaded day zero has been pushed forward again - to 9 July 2018. Let's hope the autumn and winter rains will bring respite from the current drought. In the meantime, let's all save as much as we can, so day zero never will arrive!





Now over to more positive news! Cape Town has recently been listed among the 20 most liveable cities in the world (Deutsche Bank Survey 2018). So let's forget the water shortage and challenges this brings to everybody's lifestyle for a moment and let's celebrate this wonderful achievement of the Mother City and its friendly and welcoming people! Further good news reached us with the announcement of the World Economic Forum that called Cape Town one of the most innovative cities in the world. Now we just have to believe in the power of positive thinking.

On Valentine's day, former president Jacob Zuma resigned after South Africa's ruling party, the ANC, had announced to call for a vote of non-confidence in parliament - just days before his annual 'State of the Nation' address. At that time, some of the corrupt businessmen connected to the 'Zuptagate' had already been arrested during raids while others, including the former president's son, are still on the run.

On 15 February 2018 Cyril Ramaphosa was sworn in as the new South African president and this news was welcomed by the vast majority of South Africans. The 65-year old anti-apartheid activist, former trade union leader and business man is described by many as a man of the people, as he is seen regularly wandering shopping centres, chatting with the people on the streets, jogging along Seapoint promenade or inviting locals to join him for a walk through a local township. Ramaphosa belongs to the Venda ethnic group. The multimillionaire is married to medical doctor Tshepo Motsepe who is also involved in work with various charitable organisations and has four children.

The world's eyes certainly will be cast upon him, as South Africa will need to put international investors' worries at rest. Ramaphosa already managed to instill hope in investors at this year's World Economic Forum in Davos. Now South Africa's population also hopes for the power of positive change and the implementation of the many programs he promised to start for reducing inequality.

In his maiden 'State-of-the-nation-Address' (SONA) last Friday, Ramaphosa reiterated that South Africa belongs to all, regardless of colour of skin, regardless of country of birth, regardless of gender, language or income of the parents, 'where a person's prospects are determined by their own initiative and hard work.' He was speaking about combatting corruption in government and announced free first year tertiary education for students from households earning less than R350,000 per year. Further he referred to increasing amount of social grant recipients, the introduction of a minimum wage of R20/hr, youth employment initiatives and an agricultural land reform without compensation, however without giving further details.

Ramaphosa earned standing ovations after his speech. Now all wait the unavoidable cabinet reshuffle which were announced, but no details were given.

Hotly discussed finance minister Malusi Gigaba, who previously served also as minister of the Department of Home Affairs, held his maiden budget speech on Wednesday. He announced support programmes for the black and disadvantaged population groups. However, he also announced a VAT increase from 14% to 15% as VAT has not increased since 1993. Further he confirmed a fuel price increase of 52c/litre, ad-valorem excise duty rate increase on luxury goods from 7% to 9%, excise duty increase on tobacco and drinks in the region of 6% - 10%. No changes will be made to capital gains or dividend taxes.

Cabinet reshuffles and changes to state owned enterprises such as South African Airlines (SAA) and Eskom are impending.

With his 'State of the Nation' address, Ramaphosa affirmed not only South Africans but the wider international community that South Africa is the place to be and to come: 'We have the most beautiful country in the world and the most hospitable people' and 'resolute in our determination to overcome the challenges that lie'. Ramaphosa ended this speech with the wise words of late Hugh Masekela:

Fellow South Africans,

Our country has entered a period of change. While change can produce uncertainty, even anxiety, it also offers great opportunities for renewal and revitalisation, and for progress.

Together we are going to make history. We have done it before and we will do it again – bonded by our common love for our country, resolute in our determination to overcome the challenges that lie ahead and convinced that by working together we will build the fair and just and decent society to which Nelson Mandela dedicated his life.

As I conclude, allow me to recall the words of the late great Bra Hugh' Masekela. In his song, 'Thuma Mina', he anticipated a day of renewal, of new beginnings. He sang:

"I wanna be there when the people start to turn it around 

When they triumph over poverty 

I wanna be there when the people win the battle against AIDS

I wanna lend a hand 

I wanna be there for the alcoholic 

I wanna be there for the drug addict 

I wanna be there for the victims of violence and abuse 

I wanna lend a hand 

Send me." 

We are at a moment in the history of our nation when the people, through their determination, have started to turn the country around. We can envisage the triumph over poverty, we can see the end of the battle against AIDS.

Now is the time to lend a hand. Now is the time for each of us to say 'send me'. Now is the time for all of us to work together, in honour of Nelson Mandela, to build a new, better South Africa for all.'

Read here the full SONA by President Cyril Ramaphosa 2018



Now enjoy our newsletter and have a great time in Cape Town or wherever you are!


Updates and News

This is what you will find in this ExpatCapeTown newsletter edition:

* All you should know: Water saving in Cape Town

* What's on in Cape Town: February and March events

* Typical Slang Words: imali and mamela

* Cape Town Insider Tips: Know where to go when...



Water Saving in Cape Town

Day Zero, the day when water will run out in Cape Town, has been pushed to 9 July 2018 due to additional water released from local farming communities as well as higher compliance and improved water saving. Read here our insights in regards to the water shortage, learn which areas in the Western Cape are affected by the drought and what you can do to last your 50 litres per day longer.

What's On in Cape Town?
There are many events happening in Cape Town as you will see on our ExpatCapeTown event calendar. Visit the various wine festivals during the harvest season and enjoy a day out at one of the many open-air markets, concerts and festivals. On our February and March calendars you will also find the latest additions to Cape Town's events, please remember to book your tickets for the popular wine festivals as soon as possible.

Cape Town Events in February

Cape Town Events in March


Spread the Love - Help a Good Cause

The world's biggest cycle race is going ahead again on 11 March. The event raises millions of rands for charities every year. If you have not managed to get a spot for the Cape Town cycle race during the initial application period and did not make it into any charity group entries but have trained hard all year and are keen to take part as a substitution rider, you can apply to do this now. This is your last chance to ride in the largest timed cycling race in the world. Substitutions can be applied for until 1 March 2018.



Cape Town Cycle Tour substitution riders


Typical South African terms

When living in Cape Town you will encounter many people speaking the local language isiXhosa. As in our previous newsletters, we have already shared typical South African terms with you, we now want to share also words that are commonly heard in conversations and are used in the daily routines of so many isiXhosa speakers. What is imali? This term refers to money, means coins and banknotes. 'Yimalini itikiti?' means 'How much does the ticket cost?'

What means 'mamela'? This isiXhosa word refers to the word 'ukumamela' which is the verb 'to listen'. The word 'mamela' is used as an emphasis on statements, but also at the start of a conversation or when trying to get the attention of your partner: 'Listen to me…'
Expat Cape Town Insider Tips

Free sunset concert in the iconic Silo District: A real musical treat takes place at 7pm on Friday, 2 March 2018, when the Symphony Choir of Cape Town and The Gentlemen's Ensemble raise their voices as the sun sets over the Silo District, V&A Waterfront. The free concert includes the best loved arias by Mozart, Mendelssohn's "Elijah", Brahms's "Requiem", the soaring Hallelujah chorus from Handel's Messiah and many more popular classics. The choirs will be under the direction of renowned musical director Alexander Bokkens.



Do you need more info on living in Cape Town? Make sure to like our Expat Cape Town Facebook page and join our ExpatCapeTown forum - a Facebook group.

Take note: No ads in the forum allowed and please make sure to read our pinned post:-) Thanks!



Order our original 'Living in South Africa' handbook (hardcover book) at a special friendship price of R140 during the last week of February only. Local orders only. Contact us via the website.

Living abroad? Or do you want to give your family and friends from overseas some more insights on expat life in South Africa? Find out why we all love living here and simply order one of our e-books. 'Living in South Africa' is available in .pdf and .epub form.

What's coming in the Next Newsletter?
Be surprised! ExpatCapeTown brings you the most up-to-date stories and insights on expat life in Cape Town. Just rest assured, that the next newsletter will provide more insights and more tips! In the meantime, please do not hesitate to come back to us on the website, on Facebook or on twitter and share your tips and insights, all kinds of comments very welcome! Contact us here


Enjoy your life wherever you are! Best regards,

Regina

w: www.expatcapetown.com t: @expatlivinginsa | #expatcapetown f: Expat Cape Town | LivinginSouthAfrica