The CapeTown Planet Kids Holiday Progam in January 2011
School Holiday Workshop Program by "ELEMENTAL KIDS"
In January 2011, CapeTown Planet Kids is offering another innovative holiday programme for children between the ages of 6 and 12 by Elemental Kids! The theme is WATER travel!
Children will be involved in the designing, building and using rafts on the vlei next to Planet Kids in Muizenberg.
Other kids activities: go on a boat trip, visit the harbour at Kalk Bay, go swimming at the beach and build our very own water slides in the dunes. What more could you want during a summer break?
Come and join them for this exciting and creative week long programme!
When? Monday, January 10, 2011 – Friday, January 14, 2011 at 9:00 am - 4:00pm
How much? R150/day; R700/week
How to register? Register with Tahirih on 084 873 4711Please sign up now for any of the workshops to reserve your spot or if you need more info contact them on (021) 788 3070 or email info@planetkids.co.za
Who and where is Planet Kids?
Planet Kids is located in Muizenberg, south of Cape Town and easily reached via the M5 or M4 after a roughly 30-minutes drive from Cape Town CBD.
The founder and owner of Planet Kids, Andreas Schwab, emphasizes that this play centre is a place where disabled and able bodied kids play together as he calls Planet Kids the first "inclusive" indoor play and activity centre in South Africa.
Therefore families with kids with disabilities are most welcome to come and play at Planet Kids too. And Andreas and his team surely know what children need as they homeschool his own child who lives with autism and epilepsy.
So let the kids play together and let them enjoy themselves! And they certainly do at this place! Go to Planetkids.co.za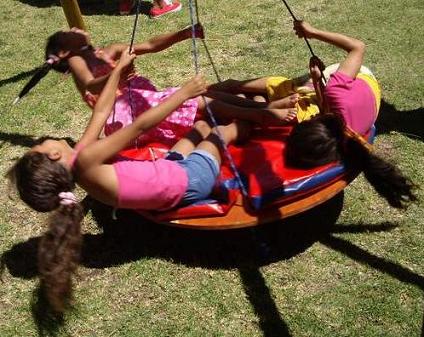 Other great Holiday Activities for Kids in Cape Town

Free Cape Town Activities for the whole family

Return from CapeTown Planet Kids to ExpatCapeTown Homepage