Cape Town Township Tours
Experience Cape Town Township Life and African Cooking
If you are looking for great Cape Town Township Tours, then make your way to Langa, Cape Town's oldest township.
Langa: Cape Town's oldest Township
The Cape Town Township of Langa is roughly 15 km East of Cape Town CBD. It is one of the quiet and safer townships on the Cape Peninsula.
Many Cape Town Township Tours lead tourists from all over the world to Langa to get a small glimpse into Township life in South Africa.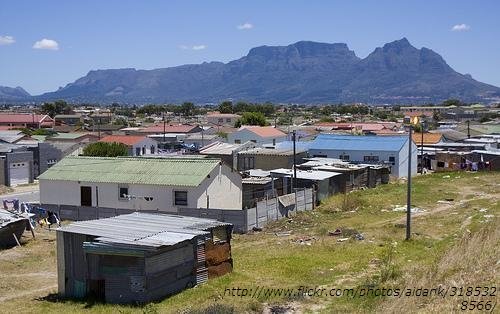 In Langa you will also find many of the colorful houses and containers which depict on the walls what you can buy in the shops located inside them.
And you will see the market where you can get the freshest of food and where the locals choose which free-range chicken should be on their dinner table.
There is a cultural centre and many small stalls, where you can also find really nice arts and crafts, some designed crafted locally, some imported from neighboring countries like Lesotho, Botswana or Mozambique.
And if you want to taste some of the delicious food the African people eat, then you definitely should head to Eziko Restaurant.
A truly African Restaurant in Cape Town:
Eziko Restaurant in Langa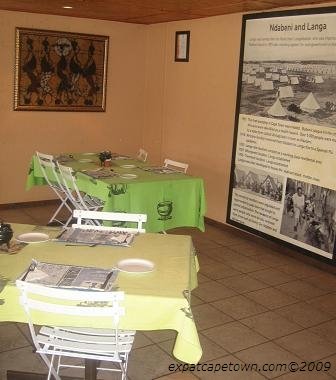 Eziko Restaurant is located in the heart of Langa and can be easily accessed. At Eziko you will find a wonderful African atmosphere where you can have a relaxed meal with your friends, family and colleagues.
Home-style African food is served in the beautifully decorated restaurant and you can either order from the a-la-carte menu or the African buffet on weekends or for your private party.
They also offer off-site catering services and township cooking classes.
Eziko Restaurant is open from 9am to 5pm Monday to Saturday.
Township Cooking Experience at Eziko Cooking School
If you want to get a hands-on African Cooking Experience, then step into Eziko's immaculate modern kitchen and have a hands-on cooking demonstration by one of the excellent African chefs.
Book one of their cooking classes with a top class Cape Town chef and be mesmerized by all the delicious smells of the African food.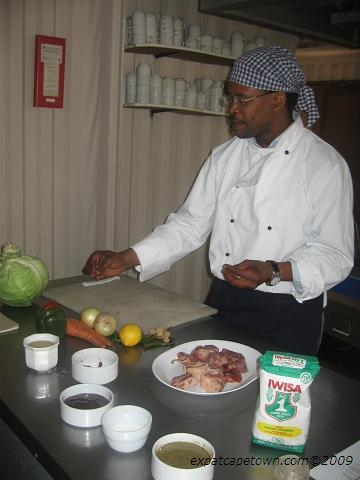 Eugene who is currently teaching the classes is a lecturer at a Cape Town Hotel School and teaches you all the wonderful tricks of the trade.
You will learn how to make a delicious lamb curry, chakalaka, samp and beans and typical African pap.
After this very special cooking experience you will sit down and enjoy the delectable dishes in the restaurant.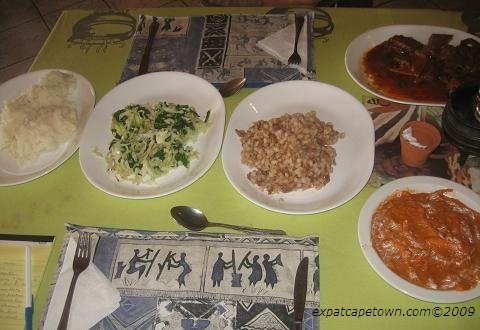 It is easy to book your classes through Pam of Cape Fusion Tours who will organize Cape Town township tours and cooking experiences for you.


More info and how to book the township cooking class.
African Food in Cape Town
Here is a list of some of the African food you can taste or learn to cook at Eziko Restaurant during your Cape Town Township Tours: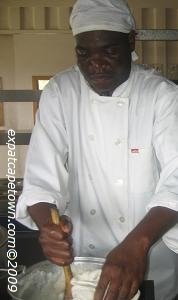 • Chakalaka: spicy sauce or relish made with peppers, onions, garlic and ginger Find the recipe here.
• Pap or Mealiepap: maize porridge
• Umnqusho: Samp & Beans:
• Malva Pudding: sweet spongy pudding
• Umvubo: Sour Milk mixed with mielie-pap
• Umfino: Local spinach or vegetable mixed with Maize/Mealie pap
• Umleqwa: Chicken dish
• Umqombothi: African beer made from fermented wheat


More info on traditional South African food.


Eziko Cooking School in Langa
Come and meet Victor Mguqulwa during your Cape Town Township Tours.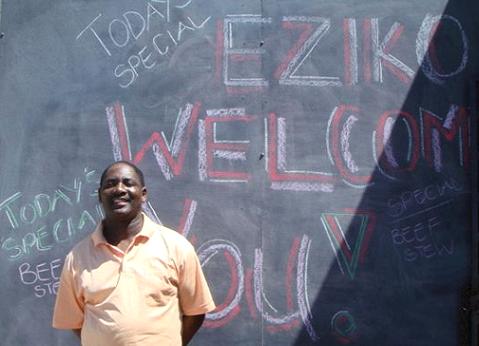 Victor, the mastermind behind this Restaurant cum Cooking School social uplifting project for the unemployed of the Cape Town community is a fascinating and enthusiastic person. He has got a lot of stories to tell, so come and share his vision.

Read more about the charitable project here.
Coming from a teaching background at Cape Town's Langa High School, he created this opportunity for the local youth to learn about the hospitality trade and provide them with career skills in cooking and catering as well as basic life skills.
The Cooking School offers two intakes in 2010 for their 6-months on-site cooking courses at Eziko Cooking and Catering Training Centre. Forty highly motivated and committed students from the townships of the Western and Eastern Cape will be selected for 2010.
The carefully selected young people are learning the ropes at the cooking school and on-site restaurant for the first half a year of basic training and then get intensive six month internship opportunities in some of Cape Town's leading restaurants and catering businesses. Former sponsors include Winchester Mansions and Grandwest Casino in Cape Town.
And the success rate is remarkable too with 90% of the participants finding employment after the class.
Interested in helping or donating?
The cooking school is now looking for sponsors for twenty students for the next intake which is supposed to start in January 2010 so the students can be ready to work by the time of the Soccer Worldcup will be coming to Cape Town.
If you are interested in sponsoring a really worthy cause or just like to find out more about how to help the Eziko Cookery School and get some more information about this project, please contact me and I will forward your request.




Other great Cape Town cooking experiences

More info on food in South Africa: Read my FAQs

Back from Cape Town Township Tours to ExpatCapeTown Homepage