Cape Town Events in May 2018
Our listing of the best Cape Town events in May will give you an updated events calendar with some of the best events in May 2018.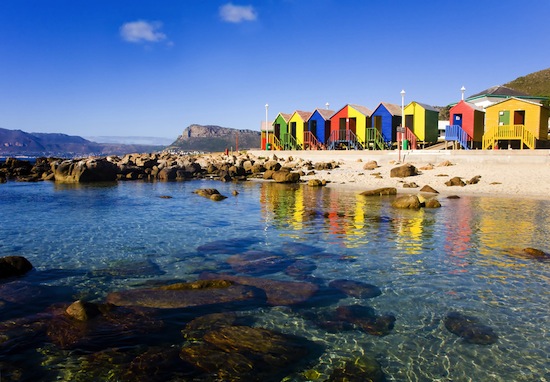 May in Cape Town is a wonderful time! When the autumn rains start to fall, the Cape Town museums are wonderful places to flee to, but usually the sky clears quickly after some heavy downpours and the temperatures in Cape Town are still mild so you can enjoy Cape Town's great outdoors such as enjoying the now more quiet beach in St. James.
What's on in Cape Town in May?
Monday 1 May is Workers' Day, a public holiday. Friday, 25 May  is Africa Day, although not a public holiday, many museums in the city will be open to the public for free. And of course, 13 May, mums are celebrated in South Africa as well on Mother's Day. so if you plan a leisurely lunch treat at one of the popular restaurants and wine estates, make sure to book your place early for this day.
So here is a selection of great activities and Cape Town events this May, as you will see when you take a closer look at the events calendar below.
Cape Town Events in May: Events Calendar 2018
• Cape Town, Baxter Theatre: When cranes cry. 1 - 5 May 2018. Dance drama with original compositions by American songwriter, Henry Ross Bloomfield. Tickets: From R70. More info.

• Cape Town, Artscape Theatre: The Sound of Music. 6 - 27 May 2018. Andrew Lloys Webber's popular musical. Tickets: R500. More info.
• Cape Town, Baxter Theatre: Shakespeare School Festival. 7 -12 May 2018. Educational programme with 30-minute long mini plays. Tickets: R70. More info.
• Cape Town, Labia Theatre: The Way - with Martin Sheen. 12 May 2018 at 13h45. Film screening in aid of StreetSmartSA. And Walking the Camino on 13 May 2018 at 16h00. Tickets: R40, available from the Labia Theatre by calling Tel: 021 424 5927. Booking is essential!

• Cape Town, Artscape Theatre: My Children, My Africa! 16 May - 2 June 2018. Must see tragedy by Athol Fugard, the South African author who is the most played playwright worldwide after Shakespeare. Tickets R45. More info.

• Cape Town, CTICC: Cape Town Ramadaan Expo. 4 - 6 May 2018. Cultural Exhibition, Islamic art and lifestyle expo. Tickets: R35. Book your ticket at Quicket. More info.
• Cape Town, Baxter Theatre: Shakespeare School Festival. 8 - 13 May 2018. Hailing from the UK, this educational festival inspires schools to present 30-minute plays at professional theatre settings. Tickets: R60. More info.
• Cape Town, Grand West: UB40 Live in Cape Town. 15 May 2018. 25-Years-Anniversary Tour South Africa. Tickets: R460. More info.
• Cape Town, Milnerton to CBD: OneRun. 20 May 2018. 12 km run from Marine Drive, Milnerton to Bree Street. Tickets R160. More info.
• Cape Town, Gardens: Plug & Play Sessions. 30 May 2018. Are you an entertainer? A musician? Comedian? DJ? Vocalist? In a band? Connect you with people that have essential knowledge you need so you can navigate the entertainment industry like a boss. 14 Hope Street. R 30. More info.
• Cape Town, various theatres: Encounters Film Festival 2018. 31 May - 10 June 2018. International Documentary Festival. Filmscreenings from all over the world at the Labia Theatre, the V&A Waterfront cinemas and more. Tickets: depending on location. More info.
• Cape Town, Artscape Theatre: Autumn Symphony Season: Mussorgsky. 31 May 2018. With Dutch guest conductor Conrad van Alphen and Antonio Pompa-Baldi, piano. Tickets: R230. More info.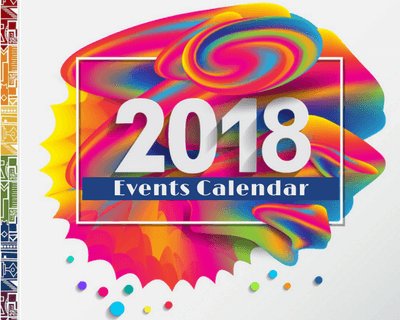 More Events in May: Out and about in the Cape Winelands
• Elgin: Applewood Harvest Festival. 5 May 2018. Family festival with market day and trail-running event in the beautiful Elgin Valley. Tickets: From R90 for the family fun run. 

• Franschhoek: Franschhoek Literary Festival. 18 - 20 May 2018. Tickets: R70. More info.
• Knysna: Pink Loerie Mardi Gras Festival. 24 - 27 May 2018. Tickets: More info.
• Robertson: Wacky Wine Weekend 31 May - 3 June 2018. More info.

---
Do you know of any other great Cape Town events in May which is worth adding here?
Please contact me and share your info about Cape Town events in May. Other expatriates in Cape Town will be grateful to hear a lecture, see a play or listen to music from their home countries too. Thanks a lot for your help:-)
If you are looking for tickets for other Cape Town events, please refer to Computicket website: www.computicket.com, where you can find more info on Cape Town events in May. Image Credits: Shutterstock.com
Subscribe to our newsletter. It's free!
Feb 20, 19 09:22 AM

Our Sports Events Listing for 2019 has a special focus on Cape Town events and major sporting events in South Africa with links to organisers

Feb 13, 19 08:43 AM

The Cape Town Design Indaba Festival 2019 takes place from 27 February - 1 March 2019 at the Artscape Complex in Cape Town. Find out what's on this year.

Feb 07, 19 04:07 AM

Our South Africa Housing market overview tells you what you have to know when looking for a new home in South Africa.